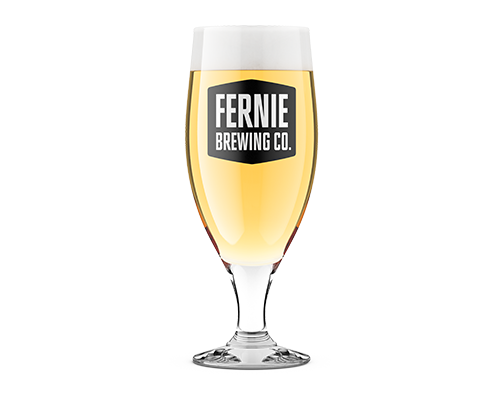 SEPTEMBER 2022
FBC x FPS PRIDE PILOT BREW
Pea Flower Cream Ale

We're kicking off this year's Elk Valley Pride Festival in style, with the launch of a very special FBC x FPS Collab Brew.
A Pea Flower Cream Ale, brewed by FBC Brewer Kevin Symington, with the help of some Fernie Pride Society Board Members, this special brew won't be around for long!
Sitting at an ABV of 5.4% and IBU of 30, expect a full, silky mouthfeel from the oats, complimented by hints of luscious lavender and chamomile. Clean, with a light sweetness from Honey Malt, reserved hop use enlivens this brew with notes of citrus and strawberry.
Available on tap in the FBC Tasting Room, for a very limited time.
While you're in, be sure to snag one of our sweet new FBC x FPS tees. Designed by Lev Sonego, of Nelson, profits from this limited release tee will be donated to the Fernie Pride Society! To learn more + shop the tees online, click here…
BREWED IN COLLABORATION WITH THE FERNIE PRIDE SOCIETY, IN CELEBRATION OF THIS YEAR'S ELK VALLEY PRIDE FESTIVAL.
Available As

On Tap
Find Me
More Beers For You