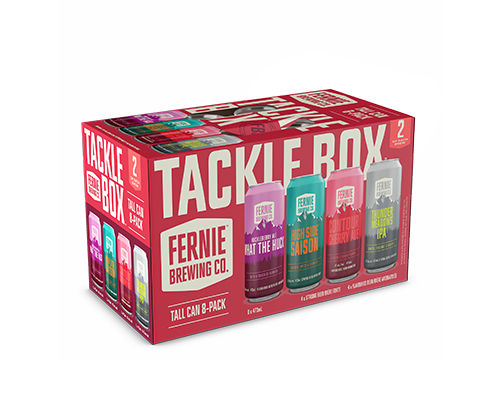 SUMMER 2022 EDITION, SEASONAL CHANGES
TACKLE BOX™ 8-PACK
Light. Smooth. Varied.

Easy to carry and even easier to consume, this thirst-quenching 8-pack has a fresh new line-up for its Summer 2022 return!
This season's pack features four different 473mL cans, with two cans of each style – What the Huck – Huckleberry Ale, High Side Saison, NEW! Contour Cherry Ale, and our popular Thunder Meadows IPA.  
Best enjoyed when adventuring, hitting fresh powder or of course, fishing!
More Beers For You