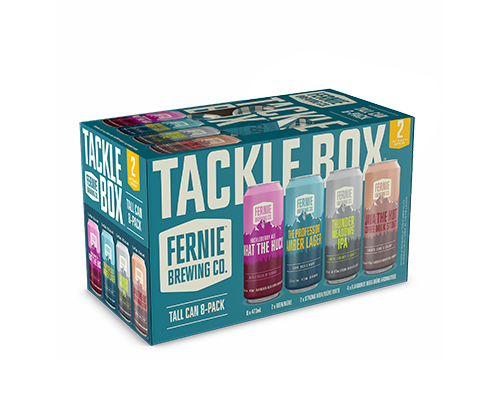 WINTER 2021 EDITION, SEASONAL CHANGES
TACKLE BOX™ 8-PACK
Light. Smooth. Varied.

Easy to carry and even easier to consume, this thirst-quenching 8-pack came back for the winter season, with a fresh new line up!
The 2021 winter edition of Tackle Box featured four different 473mL cans, with two cans of each style – What the Huck – Huckleberry Ale, The Professor Amber Lager, Thunder Meadows IPA, and Java the Hut Coffee Milk Stout.  
Best enjoyed when adventuring, hitting fresh powder or of course, fishing!
More Beers For You