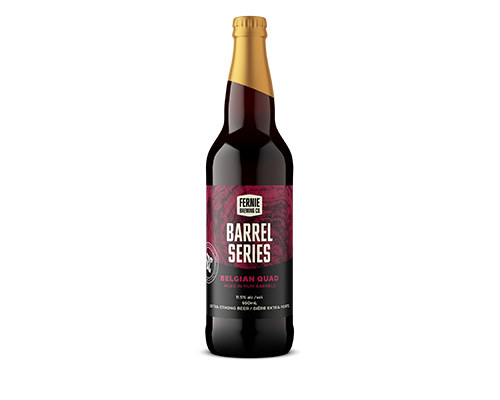 NOVEMBER 2022
BARREL AGED BELGIAN QUAD
Strong. Dark Fruit. Oak.

Aged in rum barrels, this Barrel Series brew is an exceptionally strong and deliciously dark Belgian Quad.
Brewed just in time for winter, this beer is complex, rich, and smooth. Expect a delicious blend of malt richness, dark fruit flavours and spicy elements, complimented by notes of vanilla, molasses and oak from the rum barrels. Well worth the wait, after six months of aging, this Belgian Quad sits at a powerful ABV of 11.5%.
Brewed with four European malts along with unique Belgian Abbey yeast, this Barrel Aged beer is best sipped on by the fire on a cold winter's night. A brew that will continue to age and soften nicely, it's also great for cellaring.
Super limited release 650mL, as part of our Barrel Aged Series.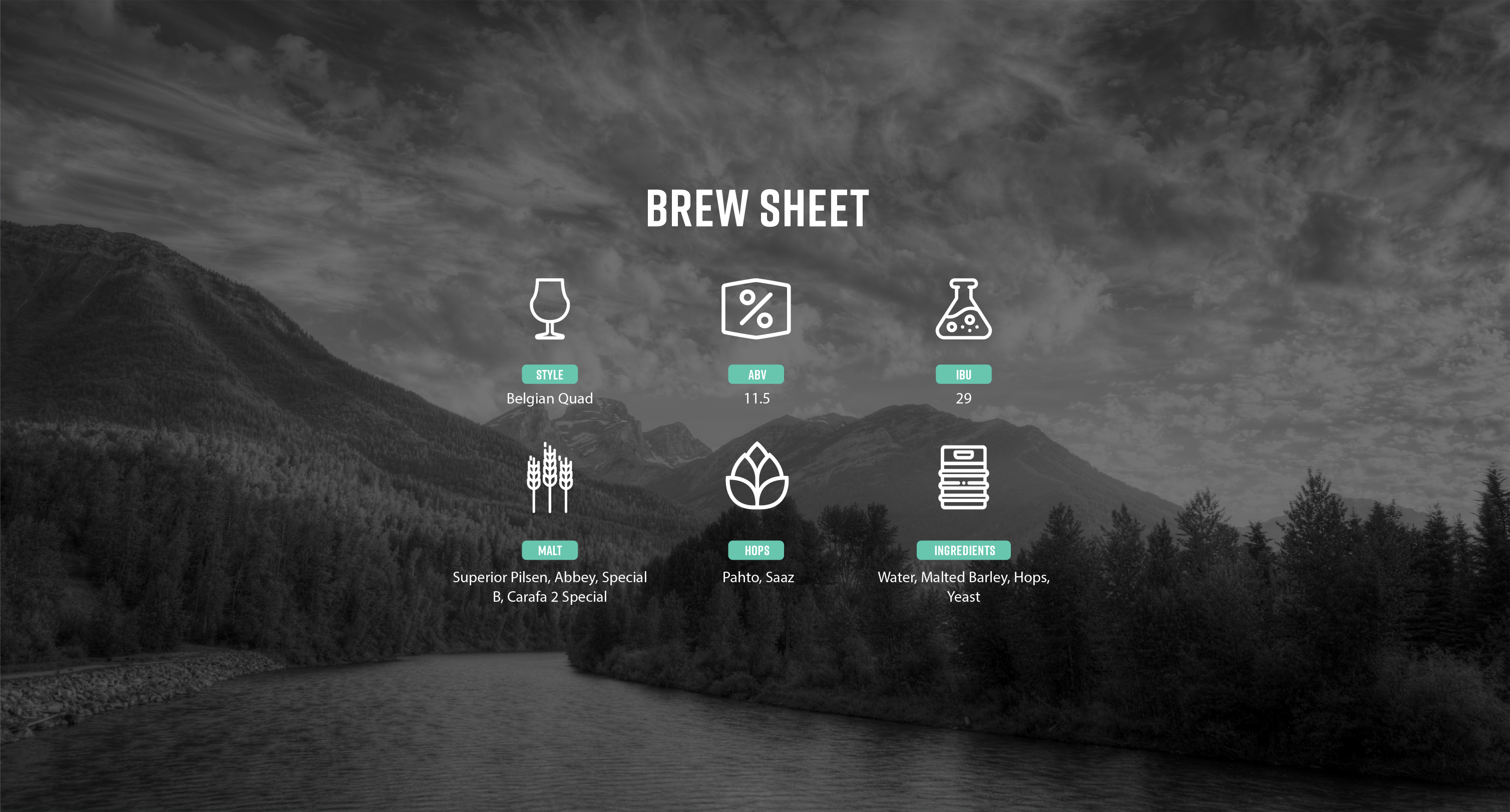 More Beers For You