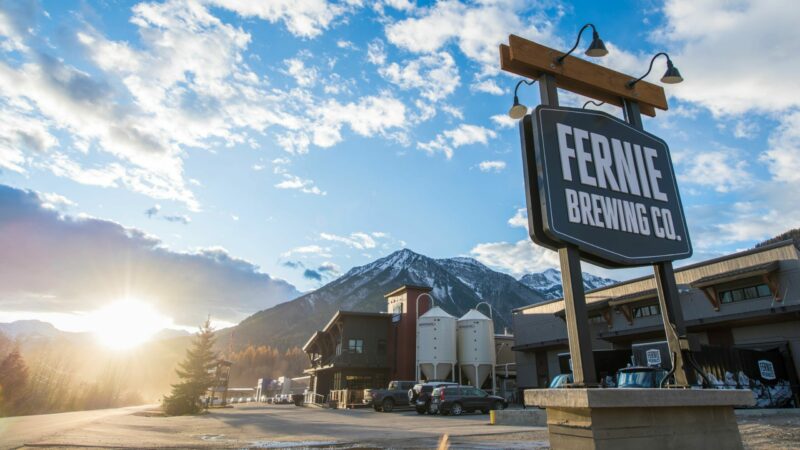 a small sip of
OUR HISTORY
In 2003 the Pask family, long-time residents of Fernie, had a dream of their own to bring the brew back to the small rocky mountain coal mining town. They did just that, setting up a Brewery in their family barn. It was the start of things to come.
In 2007 we relocated to our existing building, designed and built from scratch. With constant growth, Brewhouse expansion, new products and revamped recipes, we distribute a wide range of products throughout BC, Alberta, Saskatchewan and into Manitoba. As we continue to grow, we'll never forget our roots. It's as simple as Good Beer from a Good Town.™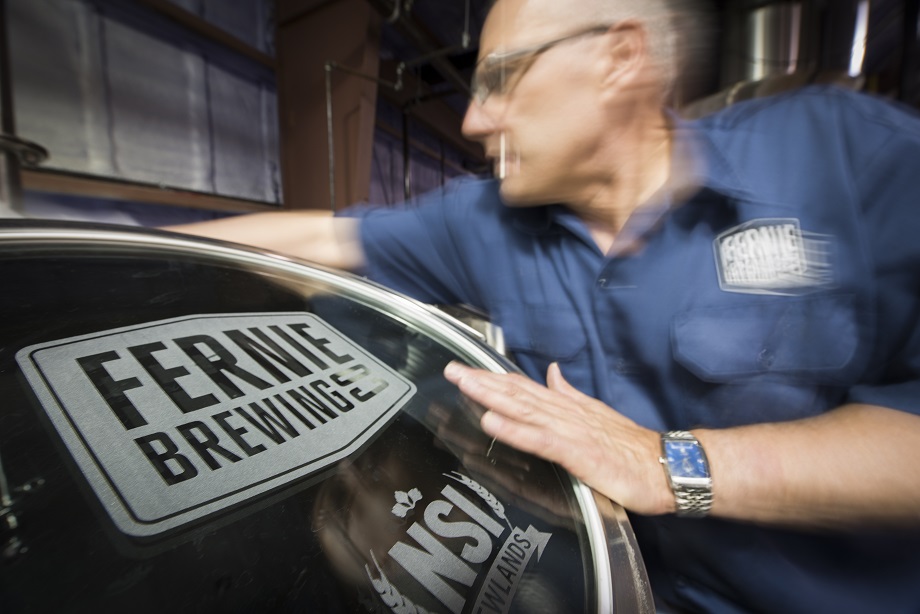 a taste of
OUR BREWERY
At our award-winning brewery, we take no shortcuts. We use premium 2-row barley malt and European hops and let our Ales age to perfection. We use no fillers, adjuncts or preservatives. The result is delicious and refreshing brews.
We have a wide variety of year-round beers, as well as a number of seasonal and limited release beers, and mixer packs.
Our specialty brews are flavoured with local delicacies and Canadian favourites, and are the creativity of many minds that have been exposed to an excessive amount of mind-clearing, mountain air.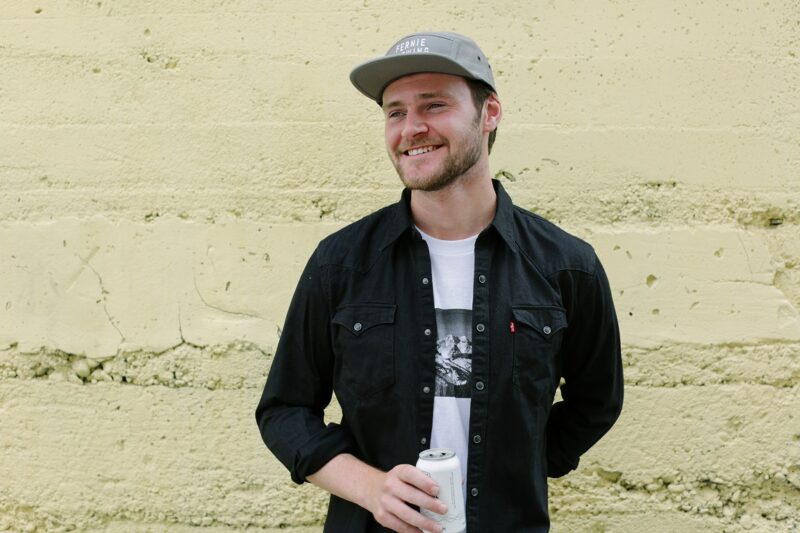 check out
OUR MERCH
Simple staples to one-off pieces. Tees to tanks. Hoodies to hats. Plaid and denim shirts galore. Not to mention an accessory for every occasion.
Whether you're looking to buy via our online store, or in-person in our Tasting Room, we have a wide range of merchandise for the whole family. Including the dog.
At this time we're also offering FBC Flyby – where you can order beer or merch online, for pick up in our store.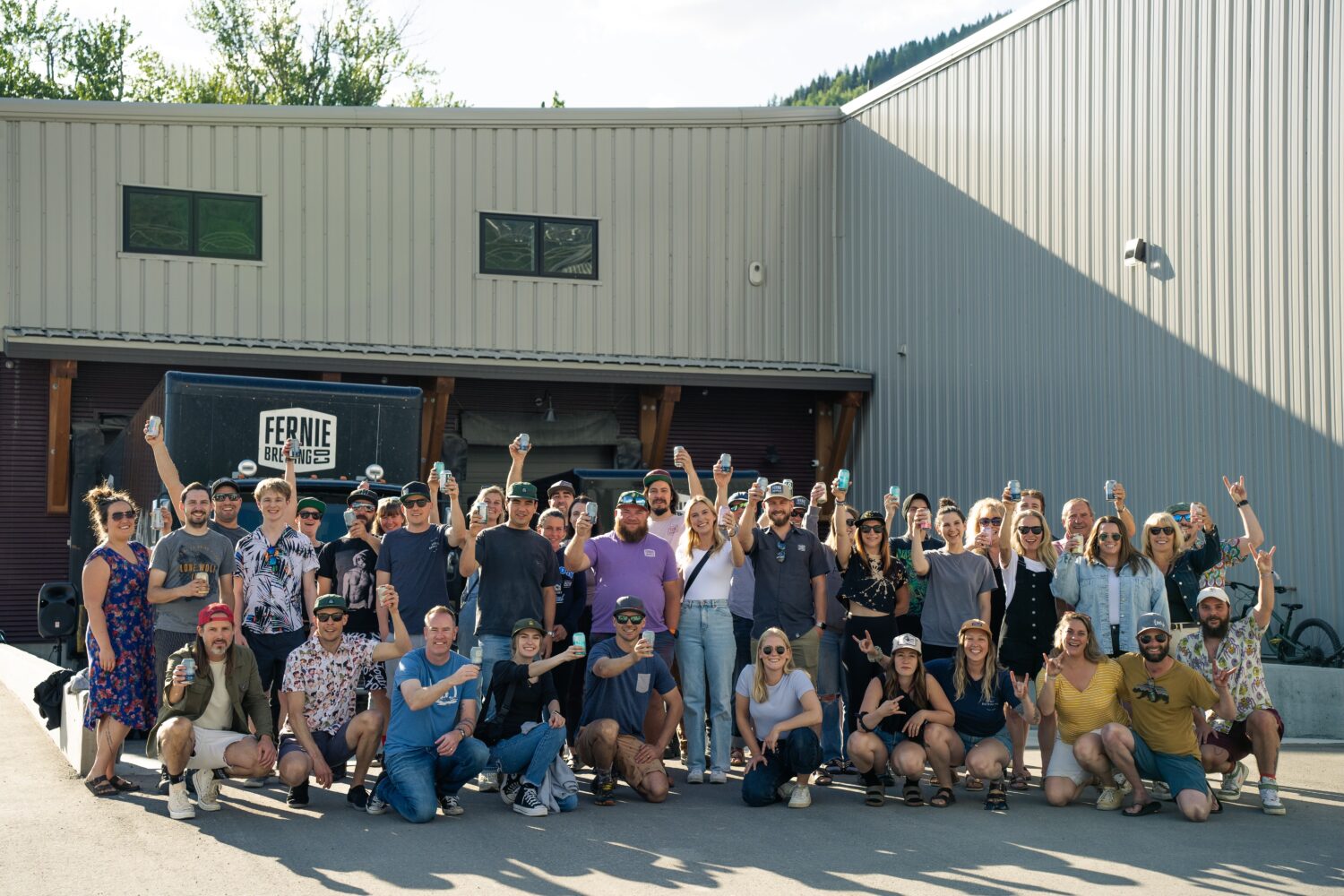 raising a glass to
OUR FAMILY
The FBC family is a tight-knit group who celebrate each other's birthdays, personal achievements, and milestones. We value the unique backgrounds and experiences that each individual member brings to our amazing team, and strive to create a safe, inclusive, and collaborative working environment for everyone that steps through our doors.
We don't take ourselves too seriously and we're not afraid to raise a glass together, but we are also dedicated to consistency and quality in all aspects of our business.
We're also dedicated and connected to our community. You'll often find us volunteering at festivals and events; while in our Tasting Room we proudly support our Cheers to Charity Donation Program.
Lastly, we love where we live! We sneak out on powder days, ride our bikes to work and hang out at local events. "Crafted for you by bike-riding, powder-chasing Fernie folk" – that's us in a nutshell.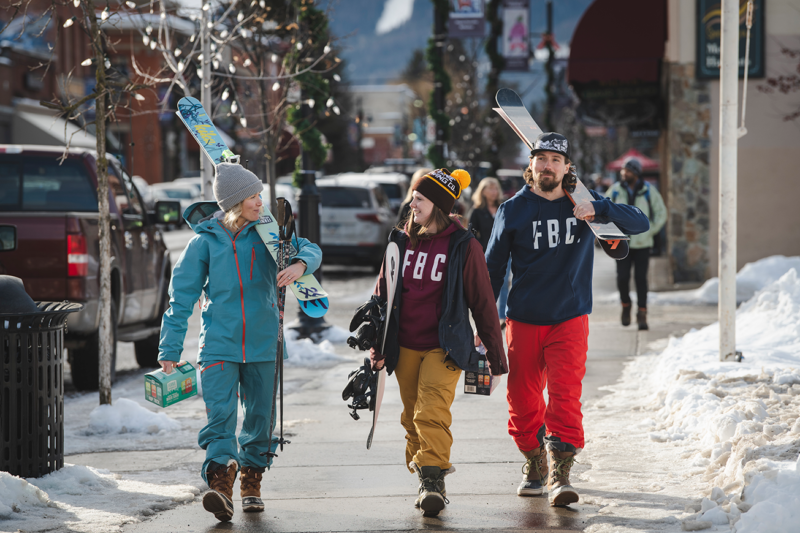 a snapshot of
OUR MOUNTAIN TOWN
Fernie Brewing Co. is located just off Hwy 3, 2 minutes east of Fernie BC. Easily accessible from the Highway, or by bike, foot or ski, from Fernie.
Nestled in the southeast corner of BC, Fernie is a year-round outdoor enthusiast's paradise, where an eclectic mix of residents from across the globe live, work and play – and enjoy local craft beer. With record snowfalls and an award-winning ski hill, over 300kms of trails, fantastic mountain biking, trail running, golf, world-renowned fishing on the Elk River and much, much more, Fernie is a fantastic place to visit.
Close to both the Alberta and US borders, it's within easy reach from Calgary and Montana, with Cranbrook International Airport just over an hour away. Check out Tourism Fernie for more information on Fernie, and to help you plan your visit.