amount DONATED TO DATE
$155,392.33
currenTLY ON THE BOARD
MEGHAN WEIS MEMORIAL FUND
# OF recipients
40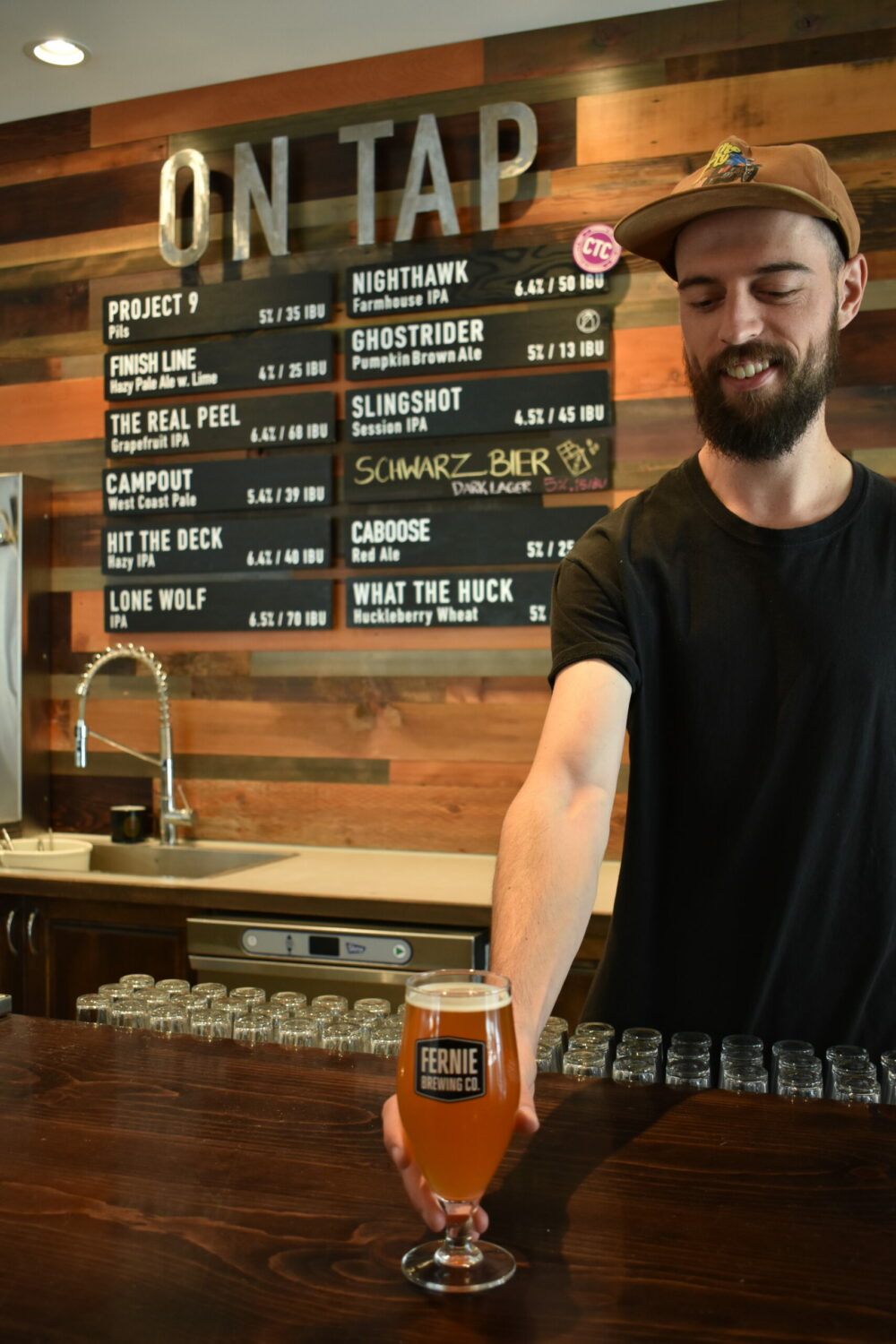 Giving back to the local community
one beer at a time
Since December 2013, we've been running our "Cheers to Charity!" Donation Program, which gives back to our amazing local community.
Formerly donations were made from our Sample Flights, but with Flights being off the cards for a little while yet, we've had to make a slight change to the program. But the good news is, that it's back with a new "Cheers to Charity!" Tap – with profits from both 12oz glasses and Growler fills, going to the current recipient.
The program was set up as a way of giving back. Here at Fernie Brewing Co., we are so fortunate to do business in the Elk Valley and so wanted to find a way of giving back to our local community.
Due to the large number of requests FBC receives each year for monetary, and other, donations, as a way of being able to commit to larger donation amounts, Cheers to Charity was created.
There are four main requirements of FBC's Cheers to Charity Program:
Donations must directly benefit the local Fernie community
Donations must benefit a group, as opposed to an individual or a team – recipients can be registered charities, clubs or organizations
Recipients must be of legal drinking age
Funding must help programs, which without support, would not be able to operate
While we often have a lengthy wait list, if you, or someone you know are eligible, we encourage you to reach out.
OUR CURRENT RECIPIENT
NOVEMBER 1st, 2020
On October 28th, one of our FBC employees tragically lost his wife in a car accident in Edmonton. As such, starting November 1st, our Cheers to Charity recipient is the Meghan Weis Memorial Fund.
The funds will support Bud and their two young boys, to go towards education funds and to help them through this difficult time. Bud's wife Meghan was a school teacher with Edmonton Catholic Schools, and taught Grade 5-6 French Immersion. Her school posted a sign last week that stated, "It's hard to forget someone who gave you so much to remember."
As Bud and Meghan's favourite beer was What the Huck – that will be our CTC tap throughout this fundraising campaign.
We ask you to raise a glass, or fill a Growler, in honour of this special someone and to support a member of our FBC crew.
read more about other
sponsorship opportunities
While we support the local community primarily through Cheers to Charity, we recognize that our CTC mandate doesn't sometimes fit the bill.
As such, we do also offer in-kind sponsorship and support on a case by case basis for a wide variety of events, clubs and on occasion, individuals.
If you are an athlete looking for support from FBC, be sure to look out for our Team FBC application period. Each team is on board for a year (minimum), starting each April. The annual application period opens February. Be sure to follow us on social or sign up for our mailing list, to ensure you don't miss out.
If you are hosting an event, or are a club looking for support, please get in touch, using the sponsorship form on our below Contact Page.
We meet to discuss sponsorship submissions, the first week of each month, so please ensure you submit your request as early, with as much detail, as you can.
Please be aware, we cannot support any events or clubs which are primarily aimed at children.