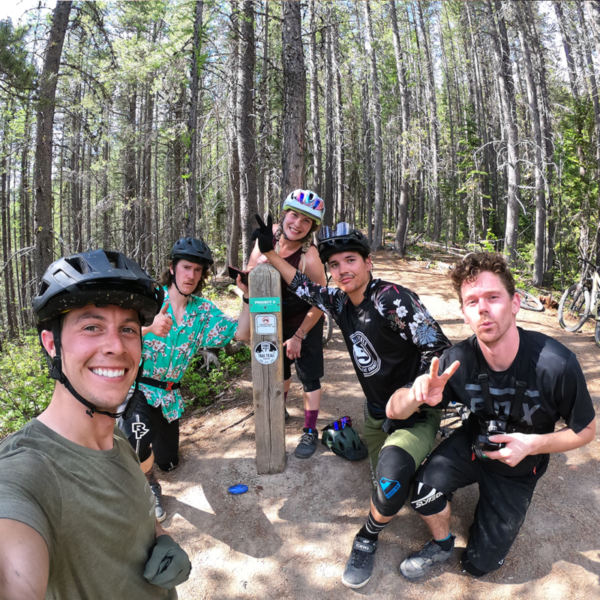 what is trail to ale?
FIND OUT ALL YOU NEED TO KNOW
Launched in the summer of 2016, FBC's Trail to Ale Challenge is a popular and fun, mountain and beer-filled Fernie adventure. And, while a tough day on the trails awaits, the views, glory and cold beer is worth every stroke or step.
The Challenge consists of bagging three peaks, on bike or foot in any order, within a 24hr period. Open to bikers, runners or hikers, you have to get to the top of Hyperventilation, Project 9 and Swine Flu, within the 24hr time limit.
Of course you have to 'prove it' with timestamped selfies, so be sure to snap a shot when you start, then at the 3 Trail to Ale on-trail signs, as well as at the Brewery upon finishing. Once the 5 pieces of photographic evidence has been shared with the Tasting Room team, you will be rewarded with a cold beer and a #TrailToAleFernie2020 sticker.
The purchase of (more) salty nuts, is optional.
THE ROUTE
The 3 peaks may be completed in any order, and you may start wherever and whenever you wish. However, you must finish at Fernie Brewing Co., within a 24hr period – and have all 5 timestamped pictures ready to show the Tasting Room crew. Expect your total bike, run or hike to be around 40-50km and 1,200m ascent, depending on what route you take.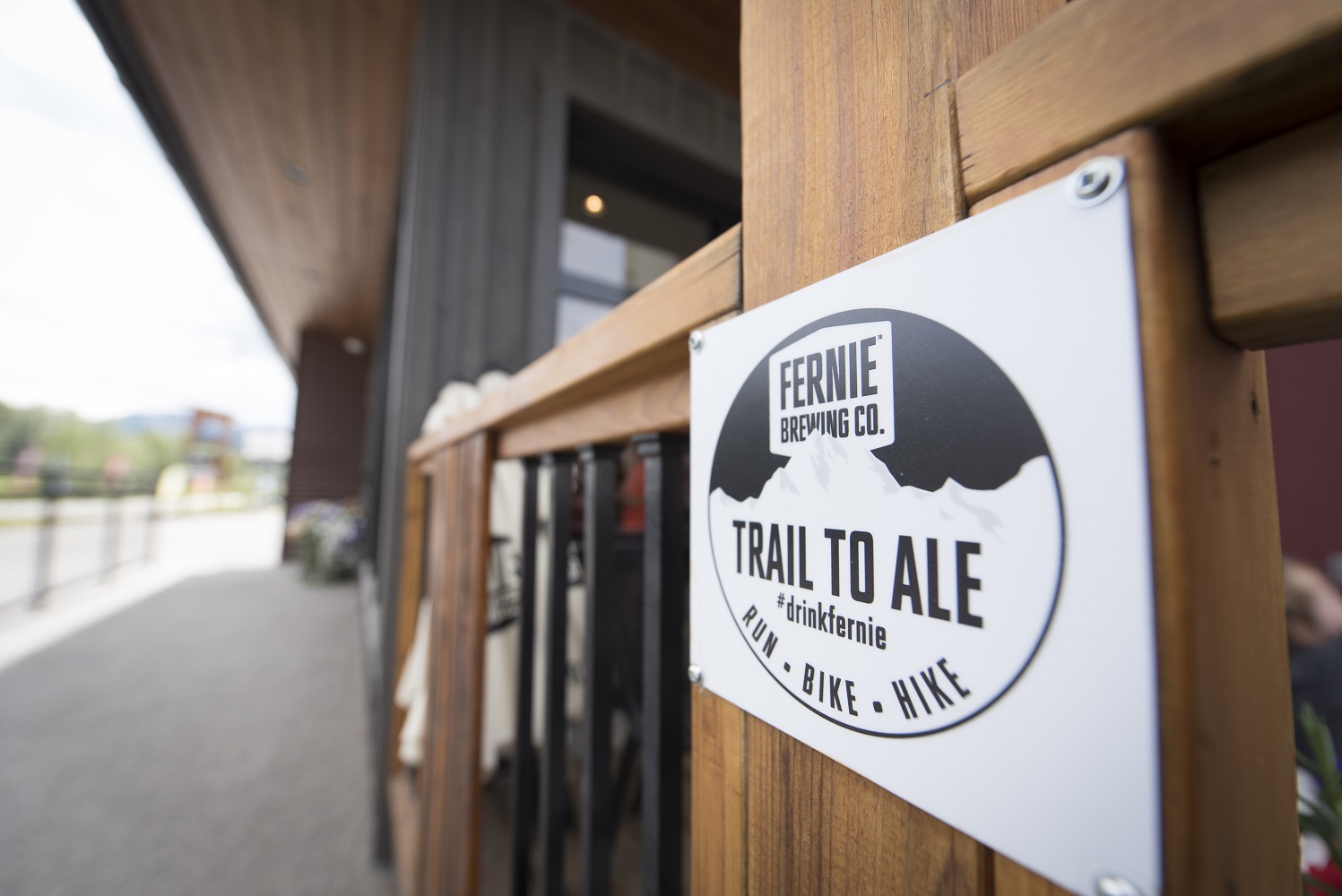 know before you go
THE 2020 RULES
The peaks can be accomplished in any order, but challengers must bike or run the whole way, from start to finish – if hiking, you are allowed to drive to the trail heads.

Your 5 photos need to be timestamped – this includes the 3 peaks + start + finish.

All on-course photos must include all Challengers, and the Trail to Ale signs.
Once you've finished at the Brewery, show your 5 time stamped photos to our Tasting Room team, and you will be rewarded with a beer and a #TrailToAleFernie2020 sticker!
PLAY SMART. PLAY SAFE.
Fernie Brewing Co. assumes no liability for individuals participating in the Trail to Ale Challenge. Please ensure this is within your capabilities. Participate at your own risk.  We highly recommend you do this with a friend, but if you're going solo, always let a friend know where you're going and when you're expected to be back. Download Trailforks so you have a map and can check the status/condition of all trails before you go. Always respect the trails. Fernie is in wildlife country – be animal smart and know what to do if you encounter animals. For more information on how to stay safe, head to Wildsafe BC.
Be sure to either get your Fernie Trails Pass from the Fernie Trails Alliance, or be a member of the Fernie Mountain Bike Club, before you hit the trails.