SPENT GRAIN PROGRAM
85% BREWERY WASTE DONATED TO RANCHERS
PACKAGING UPDATES
ELIMINATING 5,700lbs OF PLASTICS FROM the LANDFILL ANNUALLY
MAXIMIZING EFFICIENCIES
MINIMIZING WASTE, WITH 3% LESS BEER DOWN THE DRAIN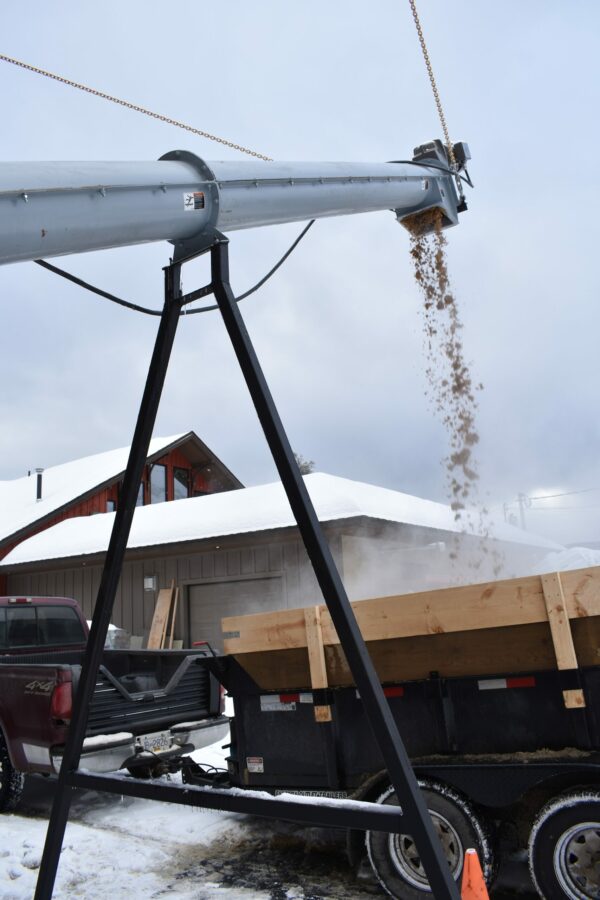 our year-round
spent grain program
With spent grains being the largest waste product in the brewing process, making up approximately 85% of total brewery waste, we knew we had to put it to good use.
One of the first sustainable practices we put in place, was the donation of our spent grains to local ranchers – as a highly nutritious and delicious protein source for cattle, pigs and chickens.
In January 2019, to further improve this program, we installed a Spent Grain Silo to hold larger volumes of spent grain. This allows for improved storage, easier access and year-round pick-ups – with none of it ending up in the landfill.
A win-win for hungry stomachs and the planet, and a welcome addition for our Brewing Team.
Interested in working at FBC? Head to the link below, to see current job postings.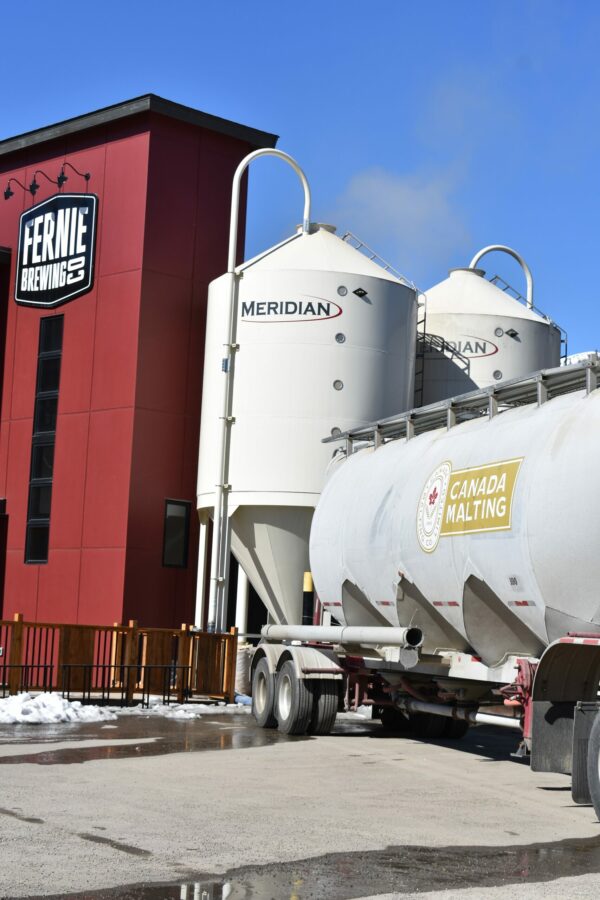 the importance of
supporting local
We recognize the importance of supporting local and we believe in sourcing ingredients and supplies locally whenever we can.
We buy the majority of our Brewing Equipment from BC Manufacturers. Our barley malt, wheat, oats and rye are grown in Western Canada. Plus, even our fantastic FBC merchandise is hand-printed locally, here in Fernie.
These actions not only lower greenhouse gas emissions by reducing shipping, but also support the local economy and Canadian Small Businesses.
You support local when you buy from us, and we 100% feel we should do the same!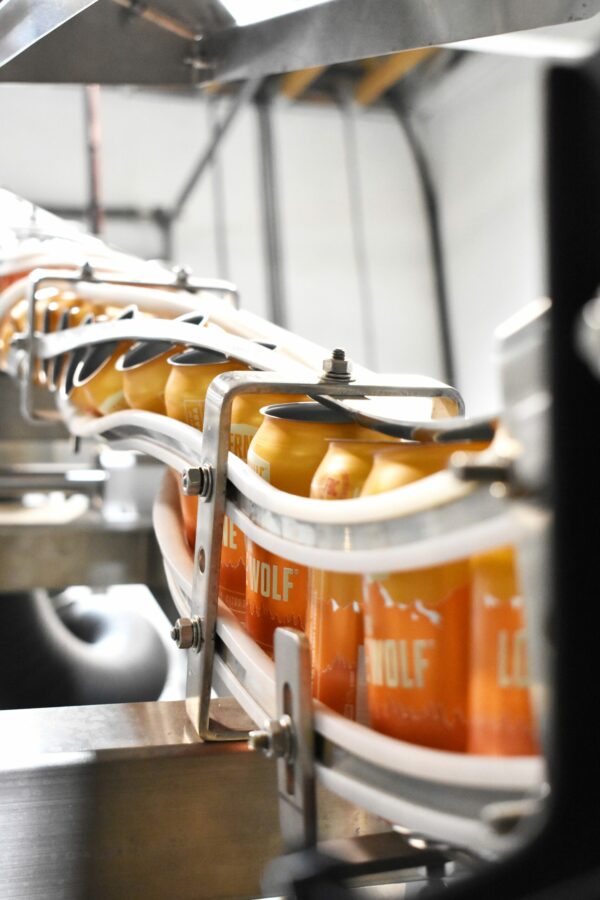 maximizing efficiencies to
minimize loss
Every drop of beer lost represents wasted resources and money. Over the years we've focused on maximizing efficiencies and minimizing loss throughout all our processes.
In 2017, we upgraded from a filtration system to a Centrifuge, resulting in 3% less beer down the drain, which means lower utilities, less materials, and more beer for you!
Most recently, in the spring of 2021, we have updated our Canning Equipment to ensure more efficiencies and less waste throughout our packaging process. This change has also allowed us to make the long awaited move to cardboard cartons for our 6-packs.
With better stability in our packs, and longer shelf-life on our products, this won't just be better for the environment, but our beer will taste better too!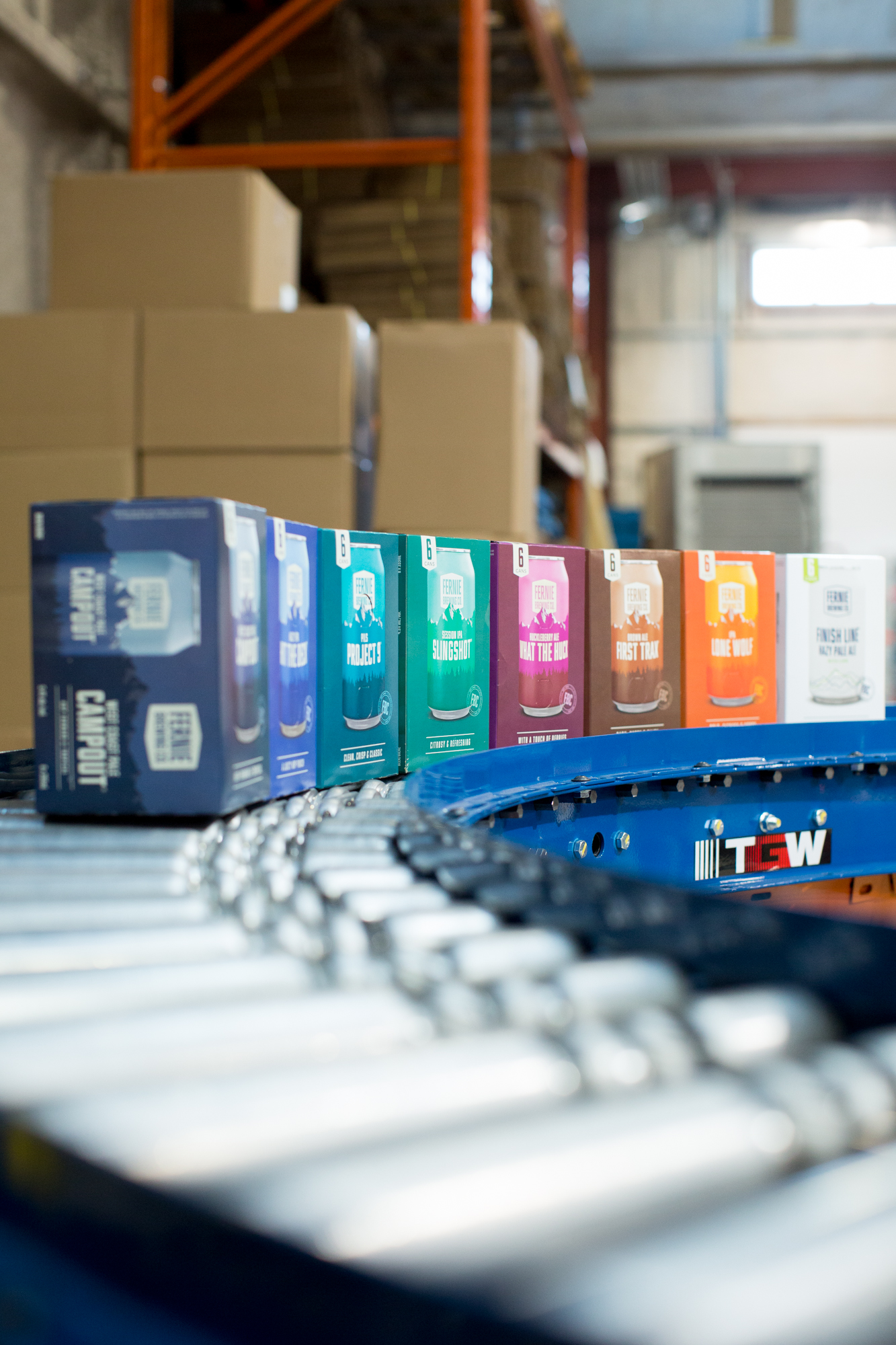 saying good-bye to
single-use plastics
Thanks to our new Canning Equipment, we are now able to announce that we've officially made the shift away from single-use plastics.
This includes the removal of plastic pack rings and the elimination of shrink wrap in our packaging processes. These two, much anticipated changes, will remove nearly 5,700lbs of plastics from entering the landfill.
Our 6-packs have made the move to cardboard cartons, which are 100% recyclable.
While our 4-packs have switched to PakTech Can Carriers – which are made from recycled milk jugs and 100% post-consumer recycled waste, while in themselves are also recyclable.
learn about our
take back program
In addition, starting spring 2021, we've begun a Take Back Program in our Tasting Room on our FBC PakTech Can Carriers.
Each FBC* PakTech return, will receive a $0.10 credit.
Which will then be safely sanitized and reused.
*We can only accept Carriers from FBC products.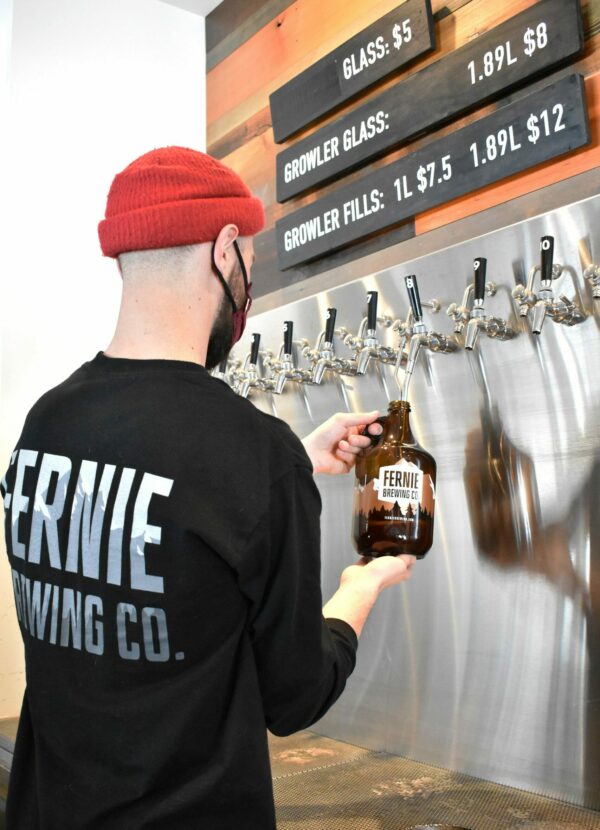 sustainably simple
growlers
We've had Growlers in our Tasting Room for a number of years, as a sustainable, straightforward way to buy your beer.
Over the years we have improved our Growler filling system, to ensure less wastage and improved quality.
Whether local, or visiting, we highly encourage customers to bring in their Growlers – yes, we accept other Breweries' Growlers too – or, you can purchase a glass or Miir Growler from our store, to be filled with our freshest of brews.
With 12 brews on tap, it's the perfect opportunity to get FBC Draft straight from the source, in our most sustainable packaging format.
Check out what's currently on tap before you visit, below.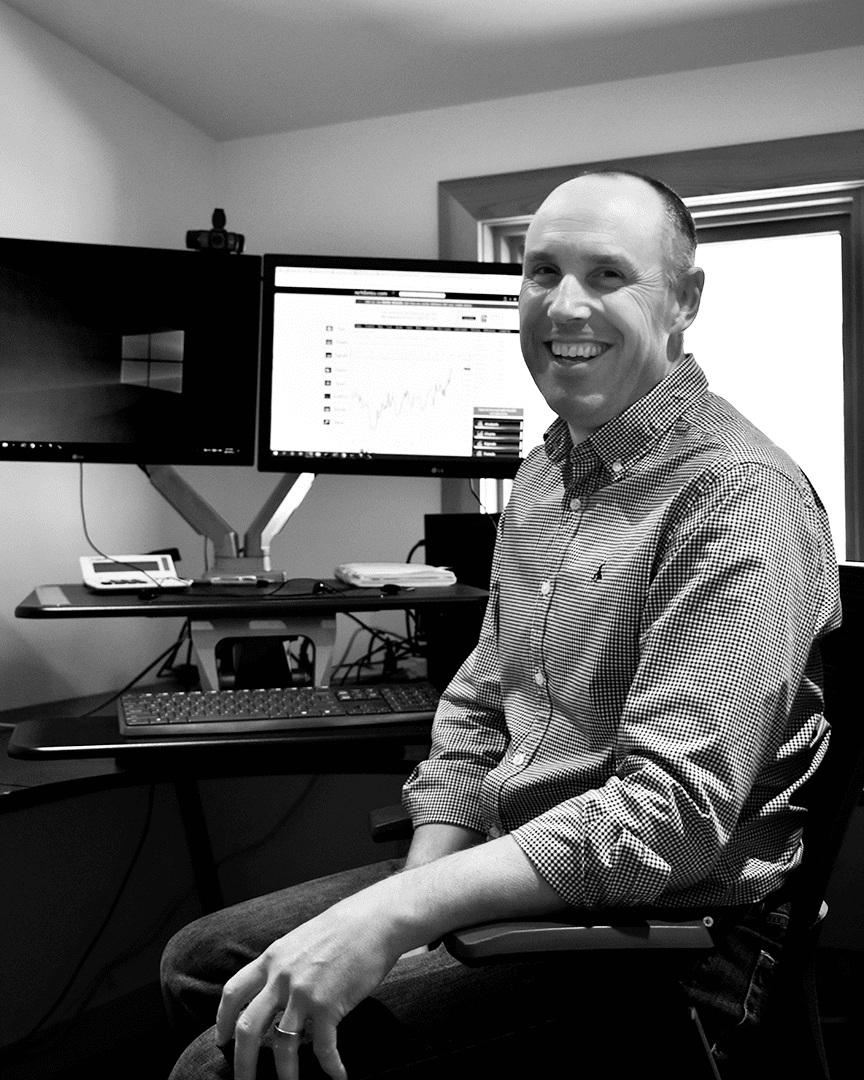 less waste and greater efficiency
in our offices
Lastly, keeping the Brewery rolling behind the scenes, is our extensive office team. From Finance to HR, Sales to Marketing, we are always making sustainable changes across the board, to ensure greater efficiency and less waste.
Below are but a few updates, that will have a lasting impact.
Efficiency is key. We use cloud-based accounting software to allow for improved year-end processes, along with ongoing investment in software to improve practices throughout the Brewery and reduce the need for paper files.
Less waste all round. Our team operates dual screens and invoice capture/scan software, along with improved weekly processes, to hugely reduce printing. We've also invested in newer printers to improve print quality, reduce re-prints and lessen the need for printing outsourcing.
Interested in working at FBC? Be sure to check for current job postings, at the link below.
latest news
MARCH 30th, 2021
Whether it's a new beer, piece of equipment or packaging refresh, there's a whole lot of planning and preparation behind the scenes. The latest change at FBC is no different, however with this change, comes a host of benefits that flow from the Brewery, to the Tasting Room and far beyond…