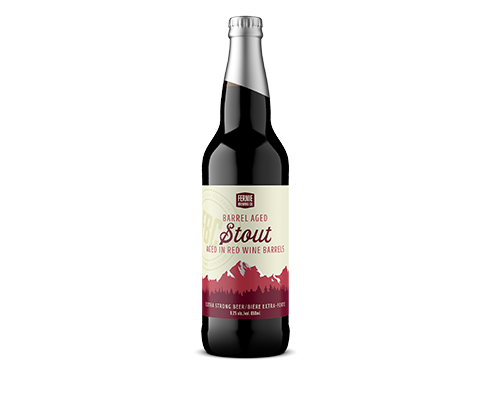 DECEMBER 2021
BARREL AGED STOUT
Dark. Oak. Red Wine.

Aged for 7 months in French Oak Red Wine barrels.
Dark and robust, brewed with six specialty malts including Pale Chocolate, Blackprinz, and Marris Otter. A slight addition of Fuggle hop and East Kent Goldings brings a mild floral aroma, balancing this strong barrel brew.
Just in time for the holidays, this brew teems with notes of chocolate, toffee and dried fruit, with oak character peeking through hints of red wine.
Super limited release 650mL, as part of our Barrel Aged Series.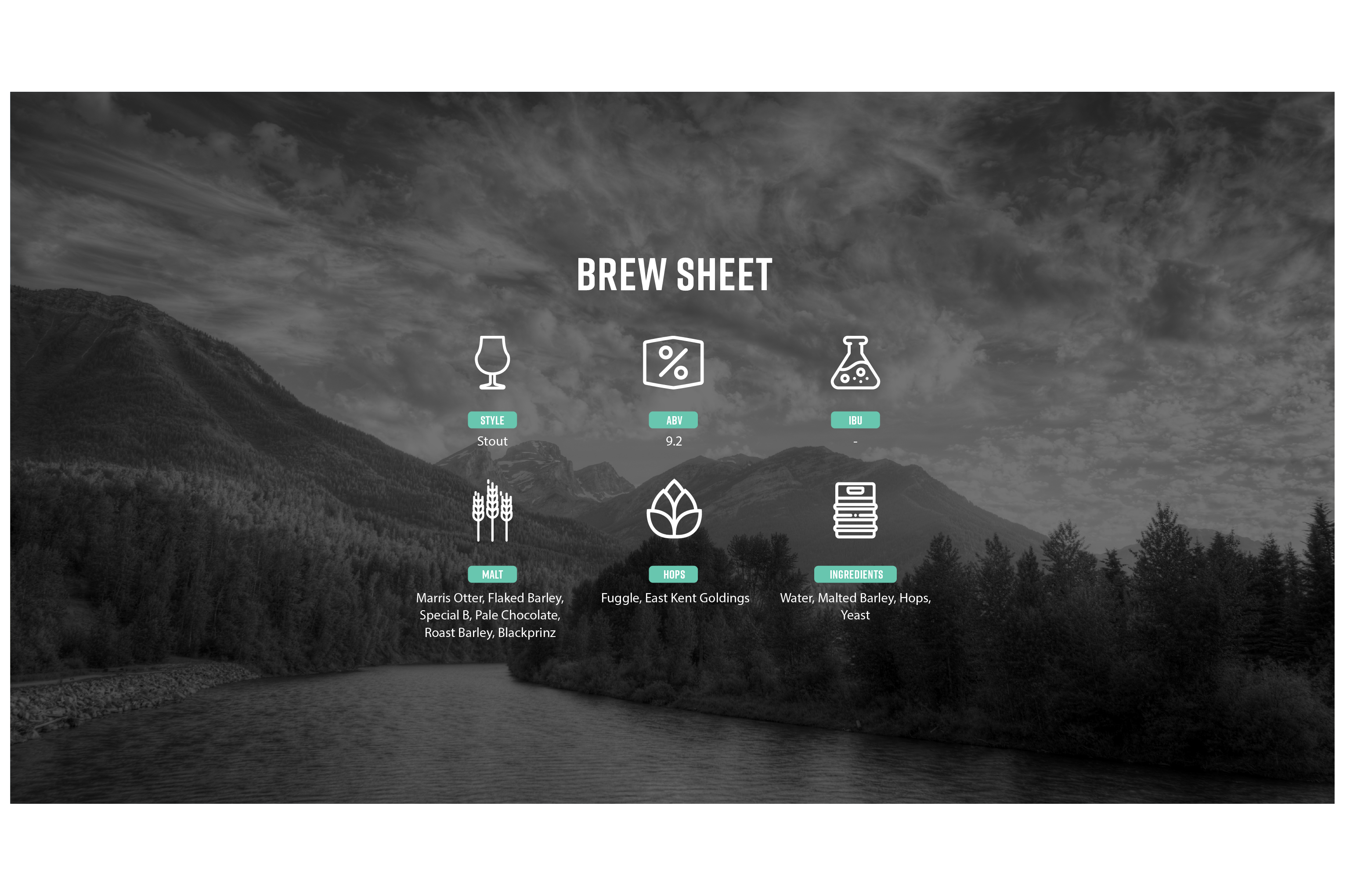 More Beers For You