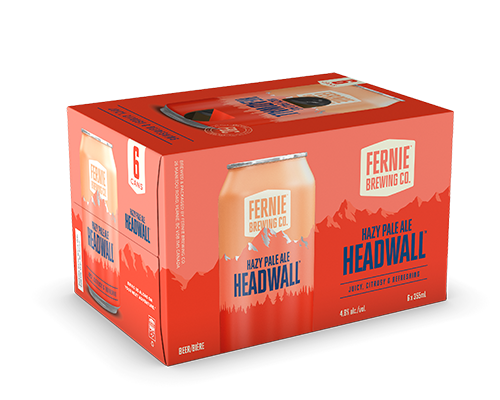 YEAR-ROUND
HEADWALL™ HAZY PALE ALE
Juicy. Citrusy. Refreshing.

Paying homage to Fernie's iconic backdrop, this citrusy, Hazy Pale Ale is as distinctive as its namesake.
New to FBC's year-round line up, expect a well-balanced and easy-drinking brew, with notes of tropical fruit flavour peeking out from a light, hoppy base. Brewed using Strata and Cryo Pop hops, this brew is the perfect combination of light, hazy, and oh-so-hoppy.
Appealing to both hazy-lovers, and those keen to find a new firm, favourite, this refreshing Hazy Pale Ale bursts with flavour, making it a go-to brew year-round.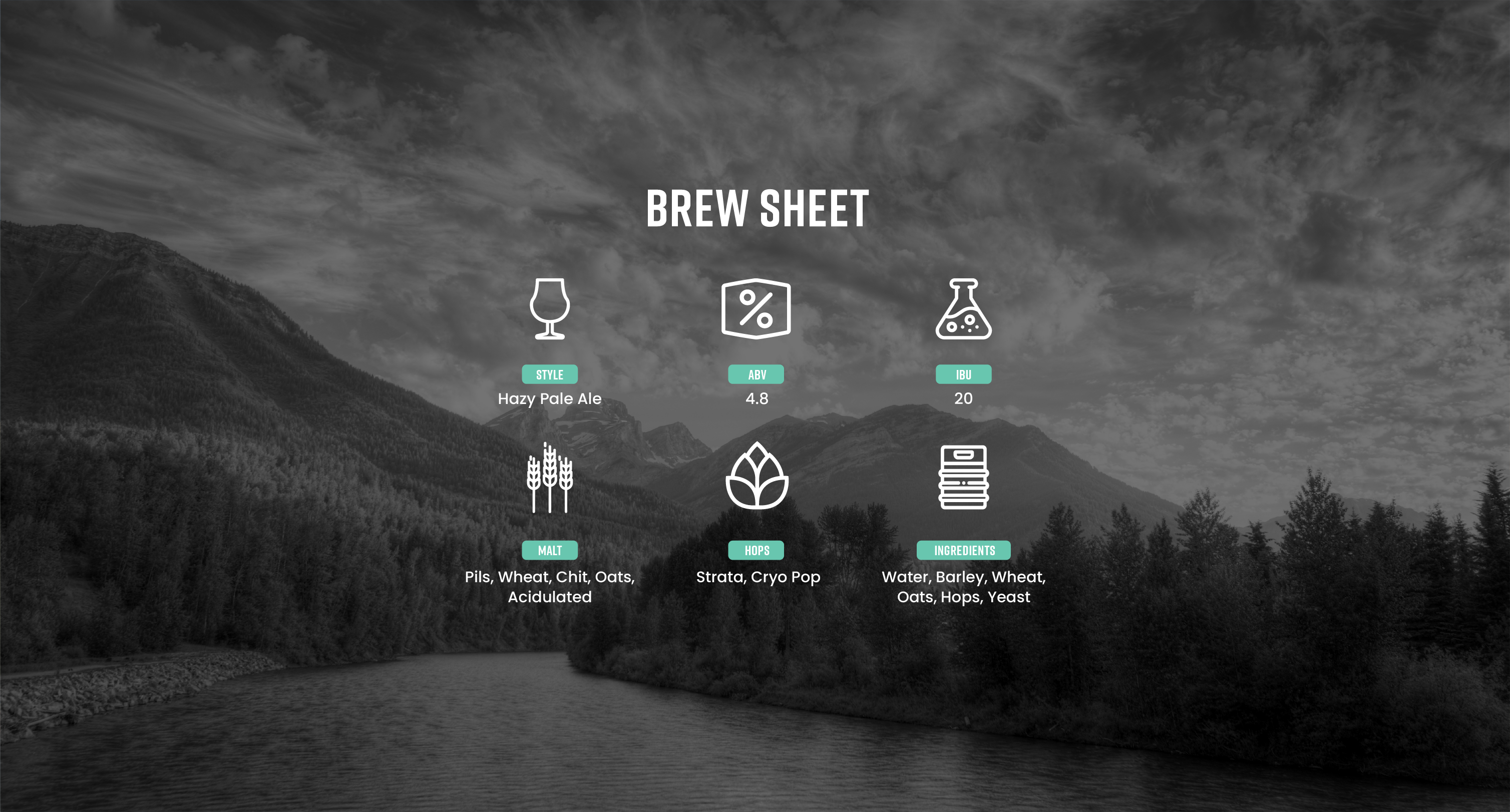 More Beers For You