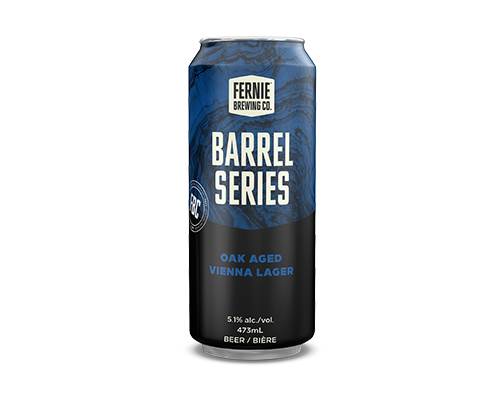 FEBRUARY 2022
OAK AGED VIENNA LAGER
Malty. Clean. Oak Aged.

An Oak Aged Vienna Lager.
With a malty aroma and smooth, clean finish, this new FBC brew brings with it toasted malt character complimented by a slight oak flavour.
Brewed with three malts including Weyermann Pils, Vienna, and Acidulated, along with a dash of Tettnang hops, this Lager is malty, crisp and light, making for a perfectly refreshing pint to be enjoyed with dinner, after skiing, or anywhere in between.
Super limited release 473mL, as part of our Barrel Aged Series.
More Beers For You