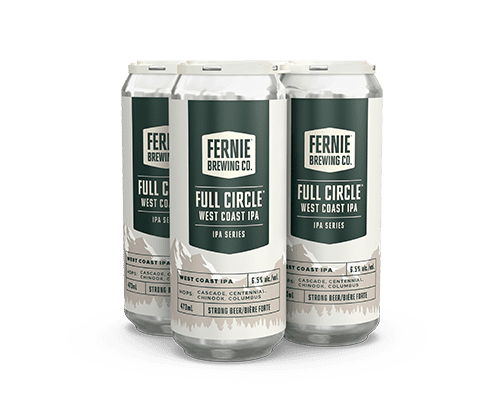 APRIL 2023
FULL CIRCLE™ WEST COAST IPA
Cascade. Centennial. Chinook. Columbus
About time we released a classic! Going full circle back to a classic West Coast IPA.
This IPA boasts citrus, pine and floral notes and provides a good balance between malts and hops.
Expect a West Coast IPA full of C-hop characteristics and subtle caramel malts. Not an unknown road to be scared of, but a wildcard in our lineup.
Limited release 473mL, as part of our 6-part IPA Series.
More Beers For You