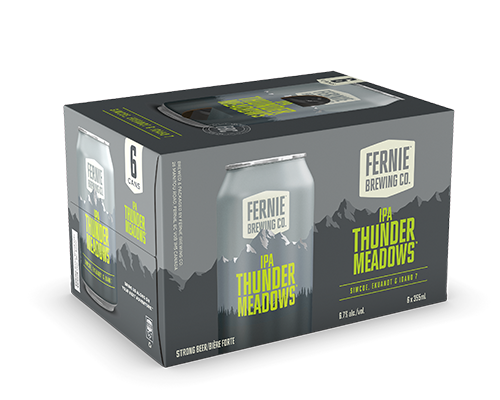 YEAR-ROUND
THUNDER MEADOWS™ IPA
Piney. Citrusy. Classic.

Low on bitterness, yet high on aroma and flavour. The use of Wheat malt, plus the addition of flaked oats, gives this brew some great body.
Named after a legendary local cabin, Thunder Meadows is a hit with Fernie locals and craft beer lovers further afield. A solid IPA with delicious pine notes.
A year-round brew, now available in both 473mL tall cans and 355mL 6-packs!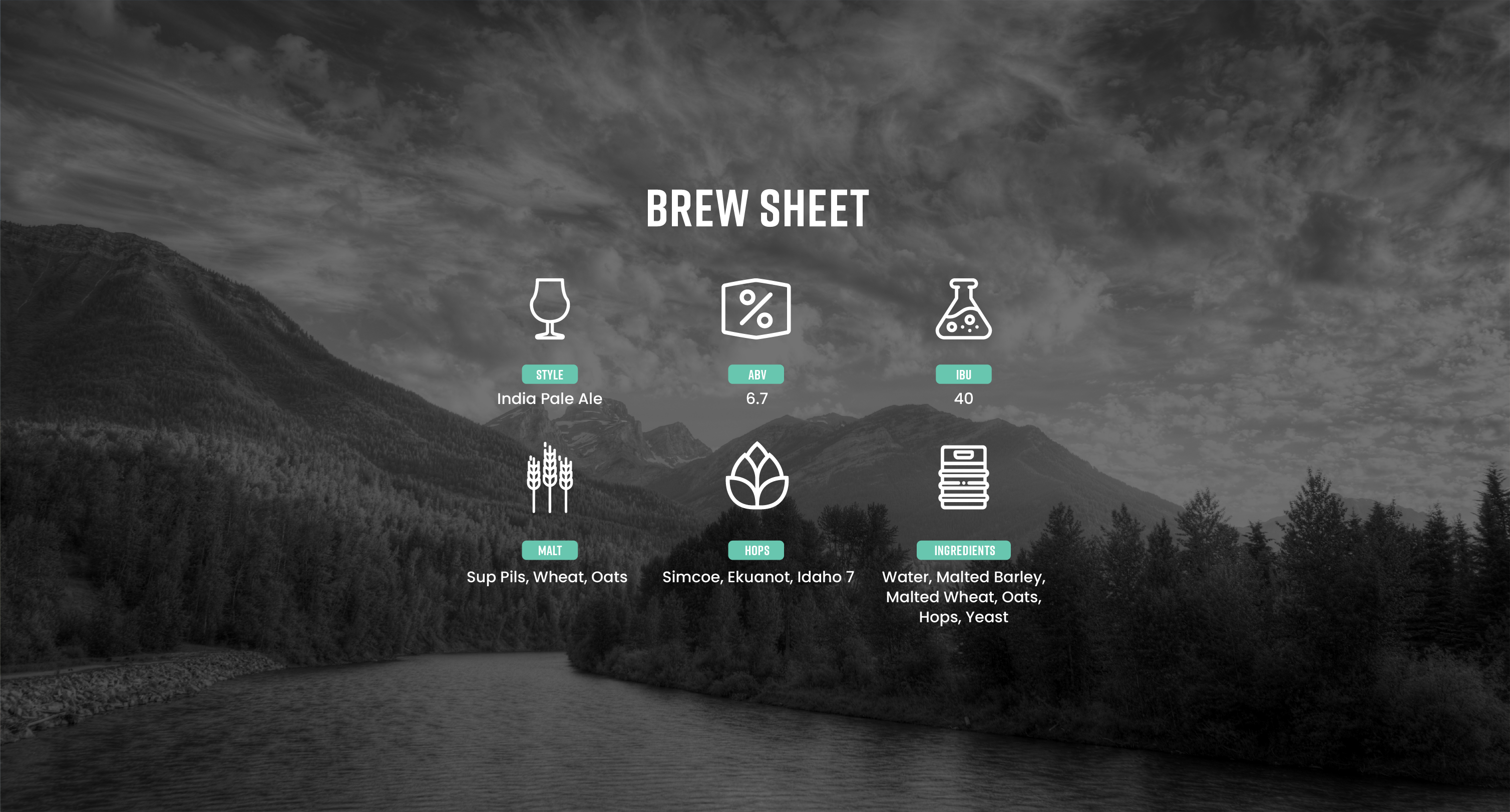 More Beers For You