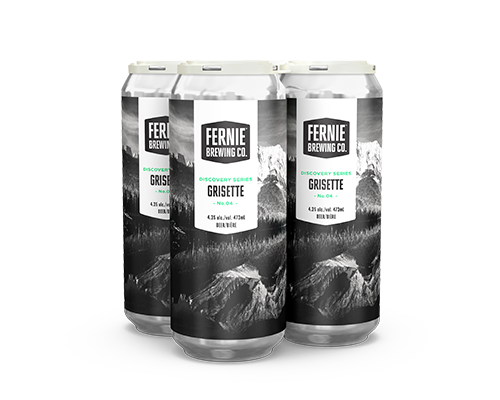 BREW NO. 4
GRISETTE
August 2022 Launch.

Available locally only, this Grisette is brew No. 4 in FBC's locally exclusive Discovery Series.
Refreshing, approachable, and low in alcohol, this new FBC brew is reminiscent of other farmhouse ales, like Saisons. Perle, along with a late addition of Saphir and Celeia hops boost this brew with aromas of tangerine, citrus and spice. Complemented by a restrained noble hop bitterness, an addition of Saison Maison yeast brings hints of farmhouse spice and esters, while four malts including North Star Pils, Unmalted Wheat, Chit, and Acidulated add pronounced grain flavour.
Light and effervescent, this Grisette sits at a sessionably low ABV of 4.3% and IBU of 27, making for the perfect patio pint. To pair with its summertime launch, the can features a beautiful shot of mountains reflected in the water at Elk Lakes, taken by Brigid Scott @rockymountainscrambler.
Local-only 473mL, as part of our Discovery Series.
REFRESHING, APPROACHABLE, AND LOW IN ALCOHOL, THIS GRISETTE BURSTS WITH AROMAS OF TANGERINE, CITRUS AND SPICE, MAKING FOR THE PERFECT PATIO PINT.
Available As

Tall

On Tap
Find Me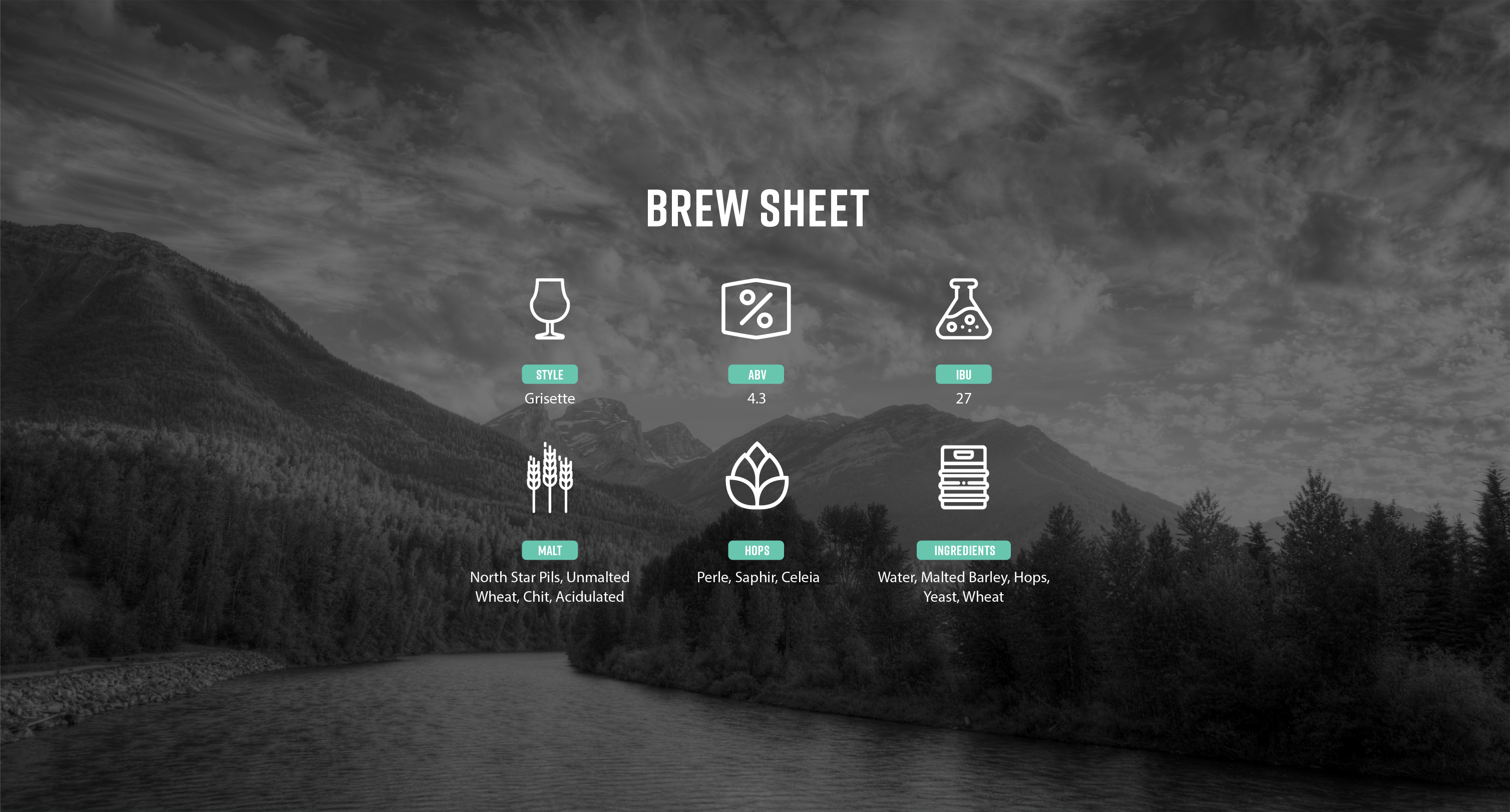 More Beers For You