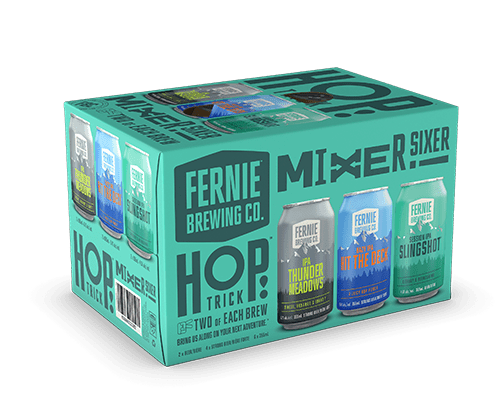 SUMMER 2023
HOP TRICK™ MIXER SIXER
Hoppy. Citrusy. Juicy.

Our popular Hop Trick Mixer Sixer. A hop-heads favourite, featuring the perfect collection of hoppy brews, all in one good-looking, good-to-go, 6-pack.
Featuring three of FBC's favourite IPA's – Thunder Meadows IPA, Hit the Deck Hazy IPA
and Slingshot Session IPA. It's the perfectly hoppy Mixer Sixer.
A widely available pack, with seasonal changes.
More Beers For You