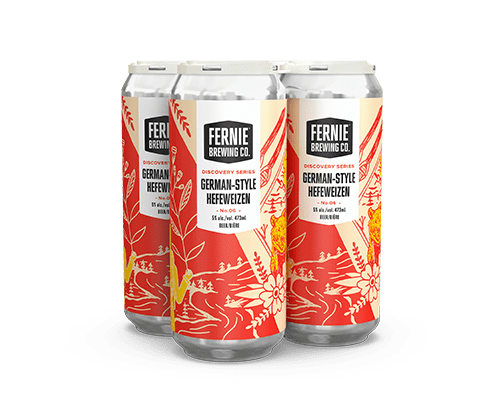 BREW NO. 6
THE HEF
May 2023 Launch.

Available locally only, this German-Style Hefeweizen is brew No. 6 in FBC's locally exclusive Discovery Series.
This hazy, wheaty German classic is brewed with Hallertau Mittelfrüh hops that give the Hefeweizen a mild, yet spicy aroma with floral and citrus notes. Paired with German Hefeweizen strain, the Hef is the perfect companion for all your spring adventures. Boasting banana and clove notes that bring the sun right to your taste buds.
A spring must-drink that features "The Banana Slinger" from artist Bailey Repp @baileyrepp on its can. Insired by the banana aromas of the Hef and the wilderness of the East Kootenays.
Local-only 473mL, as part of our Discovery Series.
CLASSIC HAZY AND WHEATY GERMAN HEZEWEIZEN. MILD, YET SPICY WITH BANANA AND CLOVE NOTES.
Available As

Tall

On Tap
Find Me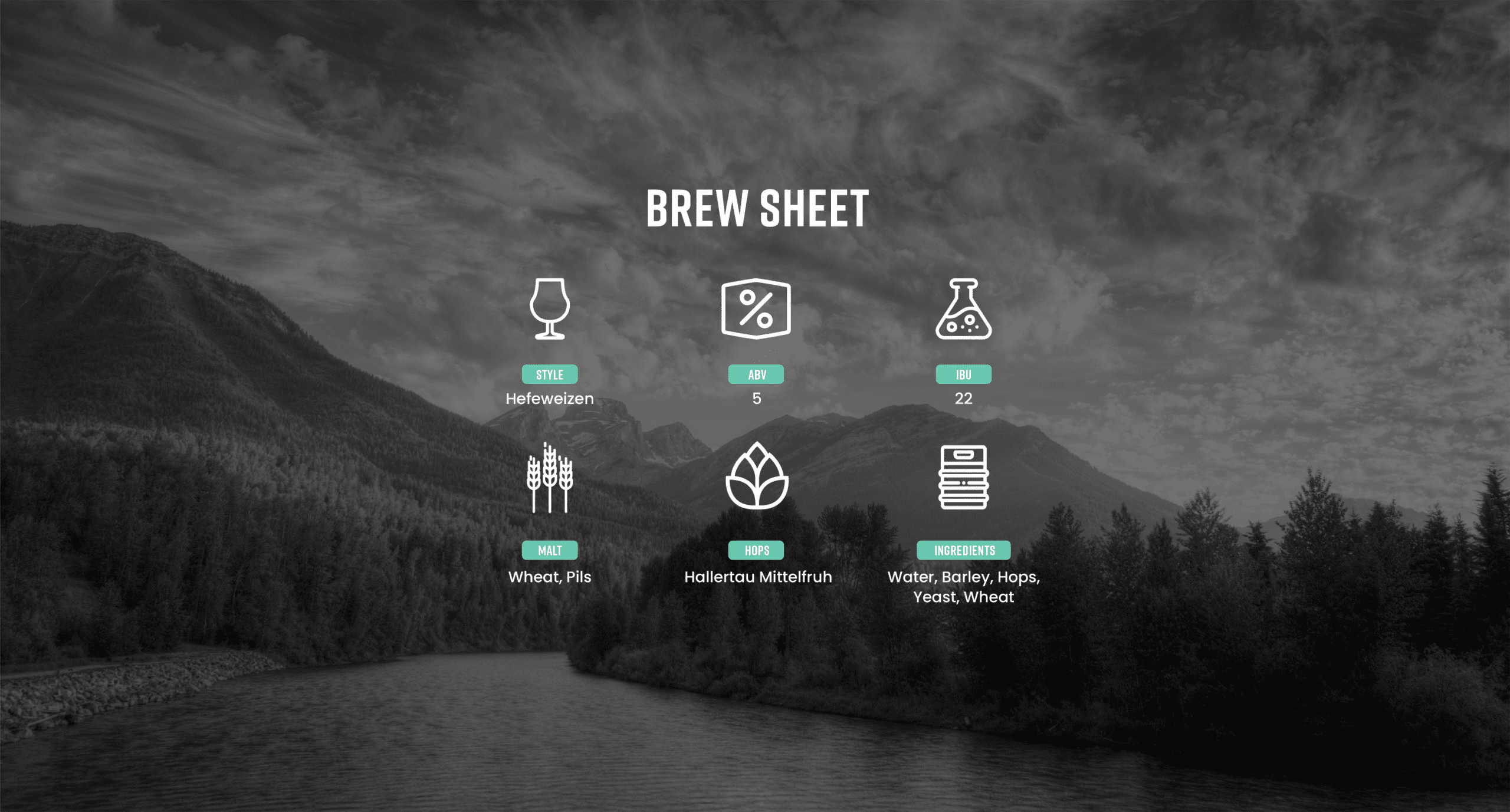 More Beers For You