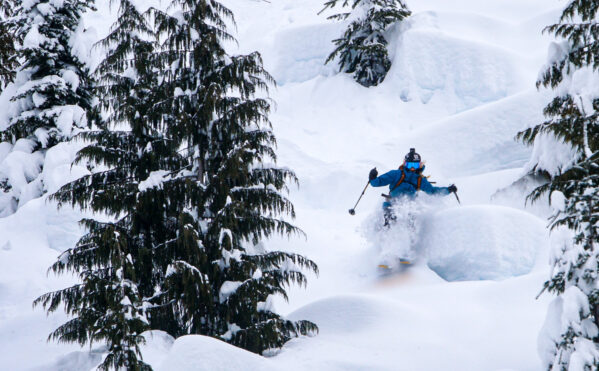 Victoria, BC
Andrea Byrne
SPORTS: Skiing
FAVOURITE BEER: What the Huck – Huckleberry Ale
COOLEST THING SHE'S EVER DONE: A week long backcountry trip to the Jumbo hut on the Jumbo Glacier. Or the Salomon Freeski TV trip to Mica Heliski. Tough call.
WHY TEAM FBC?: As a born and raised Fernie woman, Dre loves to show just how rad our little valley is. She is now living on Vancouver Island, but spends her weekends ripping the Coastal resorts or backcountry – supporting a wide range of other local brands, in addition to being a part of our Team.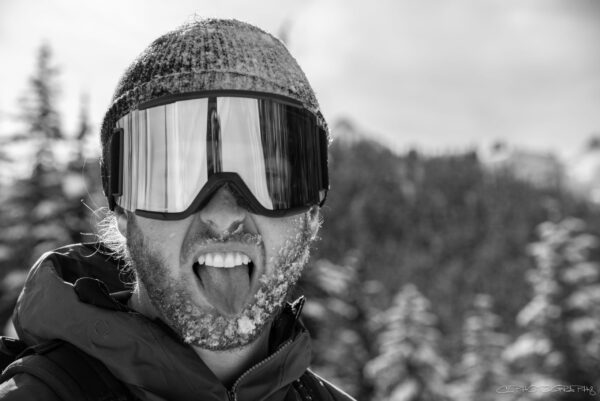 Whistler, BC
Kelian Duplain
SPORTS: Splitboarding, fly fishing and rock climbing with a side of trail running
FAVOURITE BEER: Slingshot Session IPA
COOLEST THING HE'S EVER DONE: A 200km trail run through the Cordillera Blanca in Peru.
WHY TEAM FBC?: Kel spends 99% of his time either outside or planning for the next shred mission. By winter he's an avalanche safety instructor, putting people on the right track to safely get to the steep and deep. In summer he likes to fly fish, rock climb, ATV guide and will occasionally be seen trail running. With a year-round passion for summit Slingshots.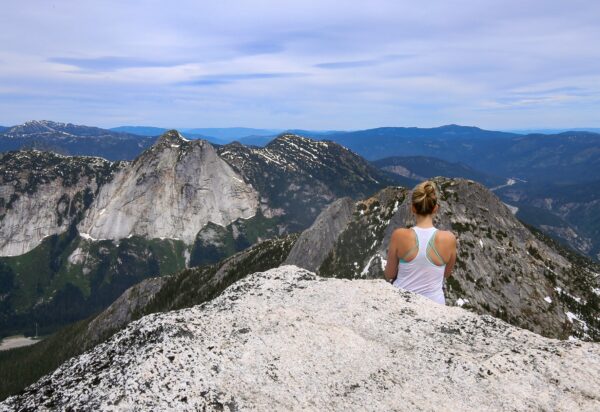 Vernon, BC
Karina Gould
SPORTS: Hiking and Adventuring
FAVOURITE BEER: Project 9 Pils
COOLEST THING SHE'S EVER DONE: Hiking in the Glacier National Park – endless mountains to hike with incredible rewards. From scrambling up a summit, ridge walking with stunning views, chilling with a refreshing cold beer when you find a hidden alpine lake, to getting close enough to touch an actual glacier while it's still here – a constant reminder why Karina loves to hike.
WHY TEAM FBC?: Karina is in her happy place when spending time outdoors, on summer hikes and road trips. Her favourite adventure sidekicks are her friends, her camera and her summit beer – it always tastes better when you've earned it.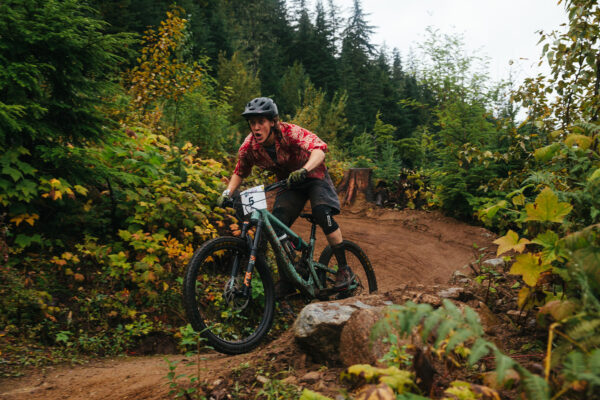 Fernie, BC
Micah Morris
SPORTS: Skiing and Mtn Biking
FAVOURITE BEER: Slow Drift White
COOLEST THING SHE'S EVER DONE: A tie between riding full day alpine epics and coaching aspiring young mountain bikers.
WHY TEAM FBC?: Micah has a strong tie to her hometown of Fernie – as the community which grew her love of the mountains and the environment, and taught her to shred on skis and on a bike. Inspired by the women in her family, and FBC's homegrown values, she's excited to join the team and share the #FernieStoke.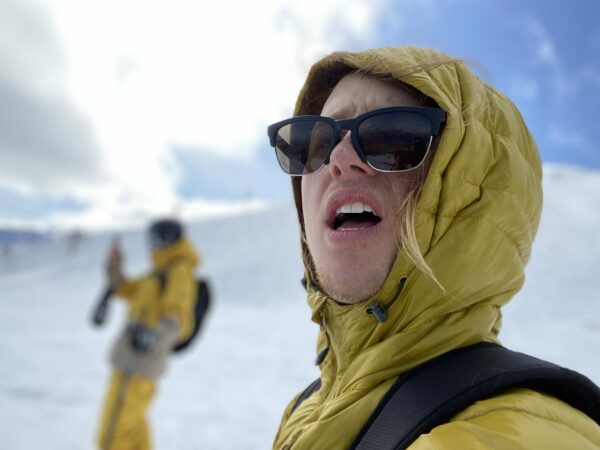 Fernie, BC
Dylan Siggers
SPORTS: Skiing & Mtn Biking
FAVOURITE BEER:  Hit the Deck Hazy IPA
COOLEST THING HE'S EVER DONE: Too many to count, but they all involve getting air with friends, on skis or a bike.
WHY TEAM FBC?: Born and raised in Fernie, Dylan's been a pseudo FBC representative since age 19 + 1 day. A super enthusiastic content creator and professional filmmaker, and year-round action sports athlete, we are stoked to finally have him "officially" part of the team.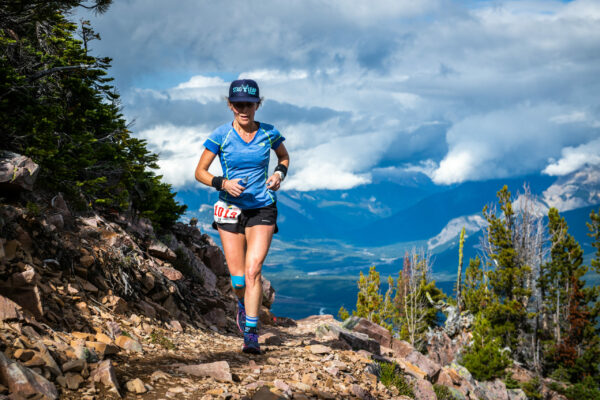 Fernie, BC
Abi Moore
SPORTS: Ultra-Running
FAVOURITE BEER: Finish Line Hazy Pale Ale of course…
COOLEST THING SHE'S EVER DONE: Run the Grand Canyon Rim2Rim2Rim from dawn to dusk with two guys named Mike.
WHY TEAM FBC?: Abi has a bit of an in, as part of FBC's Marketing crew, and one of the Team FBC instigators. When not at work, she loves very long runs in the woods, planning all her vacations around where she wants to race, and her @stagleaprunningco RD'ing side hustle. She looks forward to many an epic Finish Line (and sweaty high-five).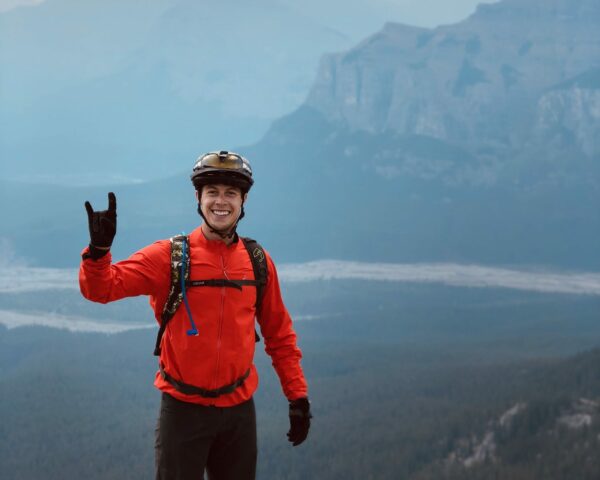 Calgary, AB
Morgan Megarry
SPORTS: Former Ski Racer, turned Mtn Biker
FAVOURITE BEER: Off Axis Double IPA
COOLEST THING HE'S EVER DONE: Getting the chance to represent Canada on the Alpine World Cup circuit was pretttty sweet, but since then some of his best days have been spent either out in the backcountry or deep in the woods with some of his best buds and cold beer!
WHY TEAM FBC?: It's well-known to many, that 1) Morgan has a passion for Fernie, 2) He loves a good beer, so Team FBC seemed like the perfect fit. He's stoked to bring FBC along for the ride as he moves beyond competitive ski racing to spend more time in the backcountry and to go fast on two wheels!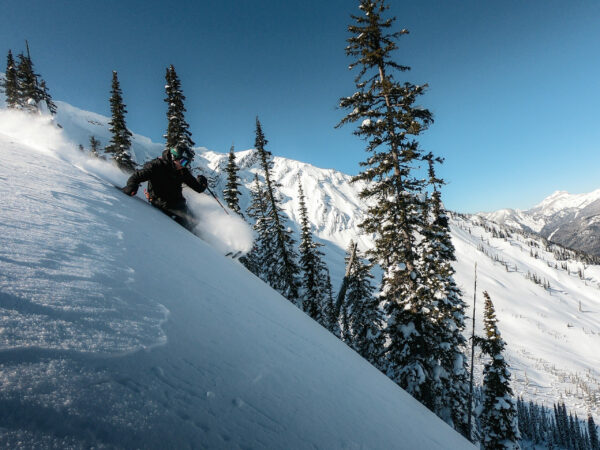 Calgary, AB
Roger Carry
SPORTS: Mtn Biker, Backcountry Skiing
FAVOURITE BEER: Campout West Coast Pale
COOLEST THING HE'S EVER DONE: 48-hour road trip my friends and I did a couple of years back where we rode in all 4 corner states (Colorado, Arizona, New Mexico, and Utah) in one weekend. It was 24 hrs of driving and almost everyone got hurt.
WHY TEAM FBC?: Roger has been a huge fan of FBC for as long as he can remember – desperately trying to get FBC to ship some beer to him when he lived in the States. Luckily he's forgiven us, and we're stoked to have him on board – sharing his love for sports, the outdoors and drinking FBC out of a cooler post-ride. He's also pretty good with a camera as a Marketing and Media guy with multiple ski and bike companies.