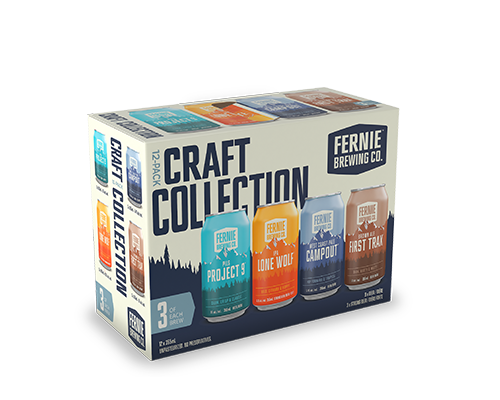 YEAR-ROUND, SEASONAL CHANGES
CRAFT COLLECTION 12-PACK
Classic. Hoppy. Malty.

Perfect for sharing, our popular Craft Collection has something to satisfy the tastes of every craft beer lover.
This winter you'll find Craft Collection sporting a BRAND NEW look. You can expect three cans of each – Project 9 Pils, Lone Wolf IPA, Campout West Coast Pale and First Trax Brown Ale.
More Beers For You