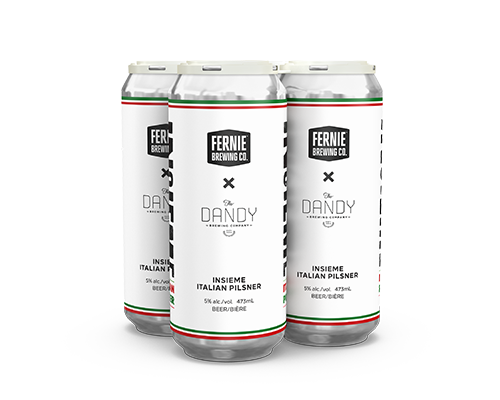 MAY 2022
INSIEME ITALIAN PILSNER
Herbal. Crisp. Floral.

A special collaborative brew, created alongside The Dandy Brewing Company, Insieme means 'together' in Italian. With custom artwork made by Fernie based printmaker, Clawhammer Press, this Italian Pilsner carries with it herbal and lemon notes that dance alongside a light floral aroma.
Distinct noble hop aromatics and flavour come from a selection of three European hops, including Perle, Spalt Select, and Saphir, while dry hopping gives this crisp Pilsner max aroma. Balancing this limited-edition brew, a special blend of Pilsner base malts bring out slight honey and cracker malt notes.
Exhibiting an ABV of 5% and IBU of 35, expect a brew that's refreshingly crisp and hoppy, while still remaining light and gentle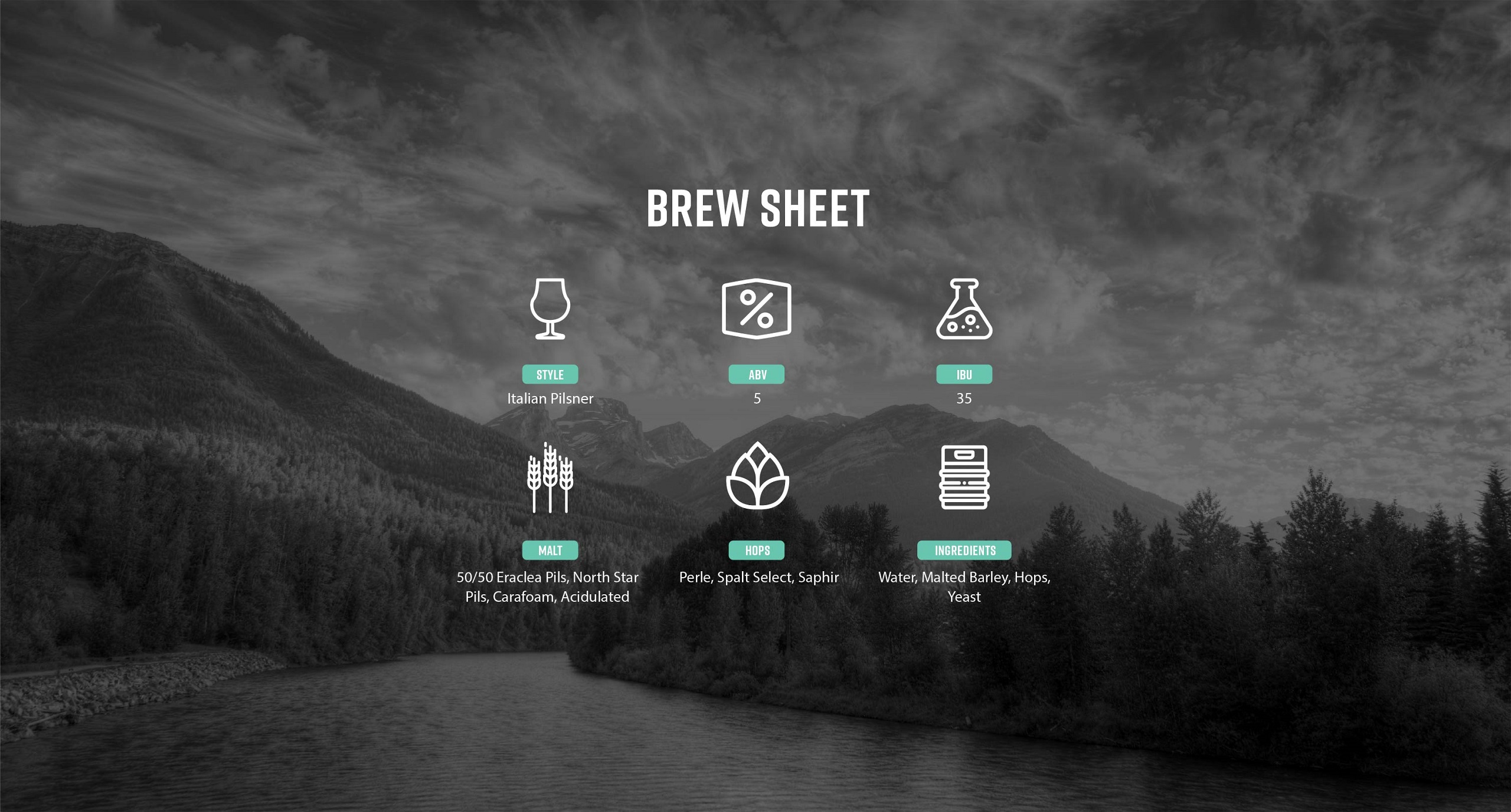 More Beers For You