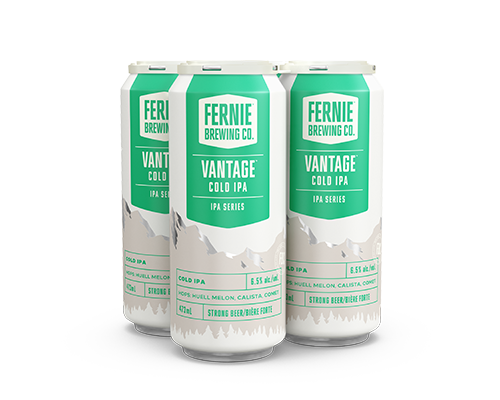 FEBRUARY 2023
VANTAGE™ COLD IPA
Huell Melon. Calista. Comet.

A reward worthy of the climb. Refreshing, crisp and bright, this Cold IPA will have you reaching for more.
Chock-full of hops including Huell Melon, Calista and Comet, along with four specialty malts. FBC's first Cold IPA – a newer style, referring to an ale fermented at a lower temperature.
Think crisp, drinkable, and hop-forward. Not your typical West Coast IPA, expect a clean, light bodied beer with hints of fruity, floral notes peeking through a hoppy body.
Limited release 473mL, as part of our 6-part IPA Series.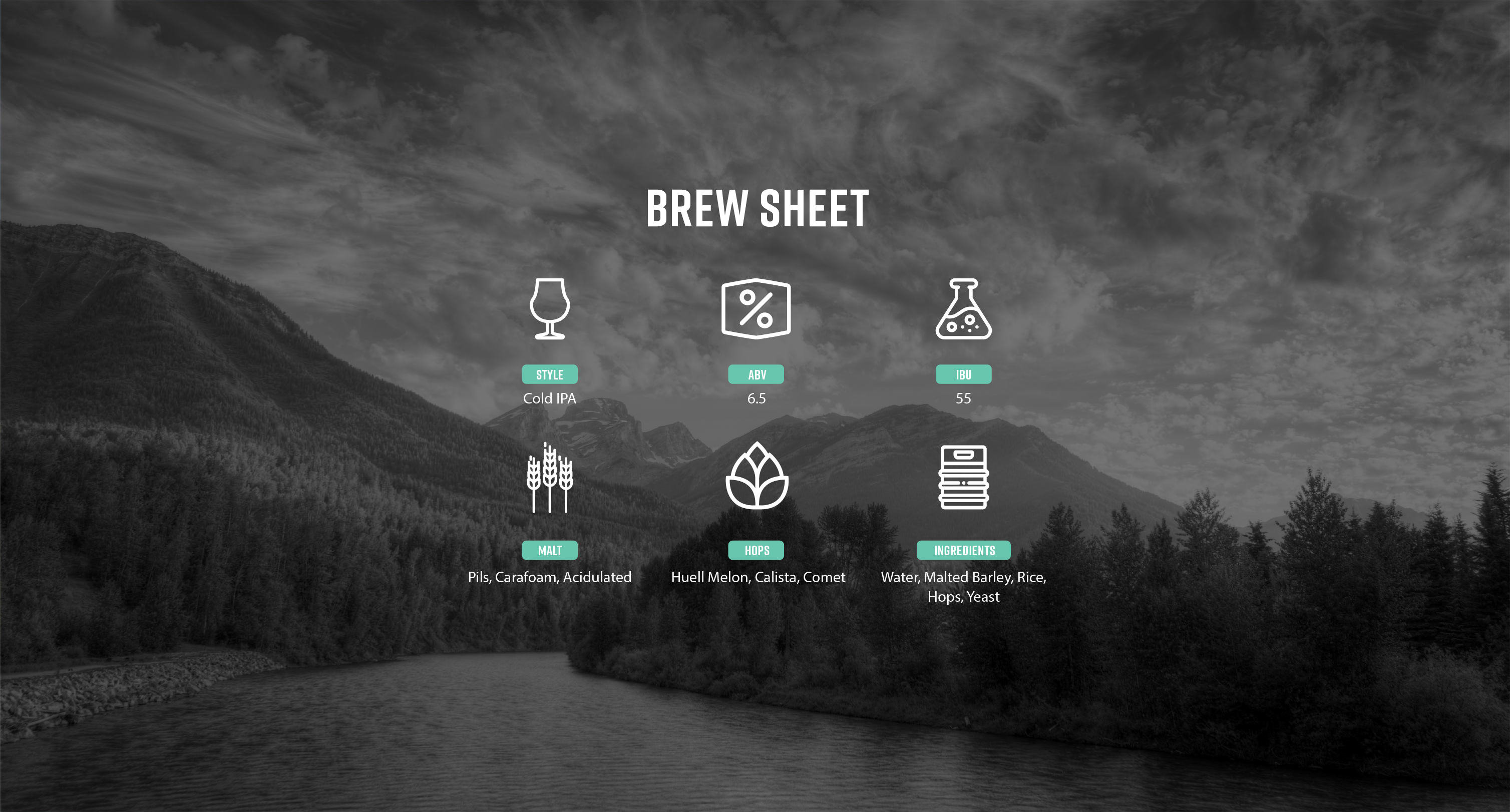 More Beers For You