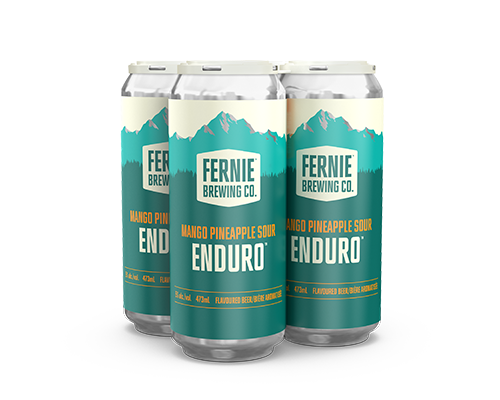 MAY 2023
ENDURO™ MANGO PINEAPPLE SOUR
Fruity. Sour. Juicy.

Filled to the brim with mango and pineapple puree, this sour ale packs a fruity punch. Perfectly balanced to keep you rolling.
This refreshing Sour Ale is brewed with three malts including Pils, Acidulated, and a heap of Wheat.
Slightly sour, with handfuls of real mango and pineapple puree thrown into the mix during fermentation, this summer brew explodes with juicy, fruity flavours for the perfect post-pedal pint.
Limited release 473mL, as part of our 3-part Sour Series.
More Beers For You