Submissions for beer no.4 are NOW CLOSED!
After three successful releases in our Discovery Series, we're looking for a sweet pic for Beer No.4! Want to see your photo on an FBC beer can? Then be sure to read full submission criteria below, get creative, snap some photos, and show us what Fernie-living means to you!
Submissions for Beer No. 4 will be accepted from Monday, May 2nd – Sunday, May 15th, via the form below. So, if you want to be in with a chance, read the below in full, start snapping and get ready to submit!
FBC DISCOVERY SERIES: AMATEUR PHOTOGRAPHY COMPETITION
Here at Fernie Brewing Co., we're as passionate about brewing great beer, as we are about our small mountain town and our amazing local community.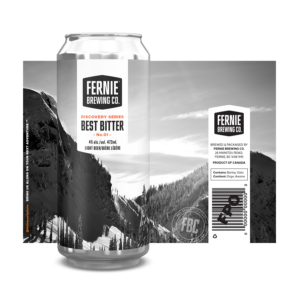 We have a wide variety of year-round classics, seasonal specialties and limited-release favourites available throughout Western Canada, however we're equally as stoked about our locally-exclusive DISCOVERY SERIES brews. This  innovative series is available locally only, in small quantities, with a new brew dropping in our Tasting Room every few months. Available in tall cans and on tap, this series serves as a chance for our Brew Team to show their creative flair and gives FBC a chance to offer up something special to our local, supportive community.
This is where you come in. To add to the creativity of this series, we featuring amateur photographer's images as part of the can design, to showcase our amazing mountain town. Interested in submitting a photo? Check out how, below…
HOW TO APPLY
Apply via the online application form, below.
WHO IS ELIGIBLE?
Anyone and everyone. However, we are opening this up to primarily amateur photographers. Photographers also need to be of legal drinking age.

PHOTO SUBMISSIONS
We are leaving content up to you! However, as a local to Fernie series, we're looking to showcase the amazing local area – highlighting a variety of seasons, based on the timing of each beer launch.
Photo requirements: High res, landscape orientation (as wrapping around a tall can) and suitable for black + white treatment.
You may only submit photos you have taken, with full legal rights to the photo you are submitting.
You may submit up to 3 photos for each submission.
The selected winner gives all photo rights to FBC, allowing the photo to be used for marketing purposes including can labels, posters, and social media.
Previous photo submissions will still be eligible for selection, so no need to resend photos submitted in former calls.
WHAT'S IN IT FOR YOU?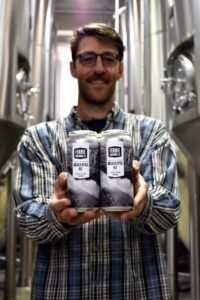 The photographer of the chosen photo will receive:
A $200 gift card to our Tasting Room or Online Store
A flat of Discovery Series beer, showcasing your winning photo + Instagram Handle
Cross-promotion on FBC Social Media + Blog on FBC Website
Serious bragging rights. Just ask Beer No.1 winner, @Dalemontphoto, Beer No.2 winner, @Danyaltaylor, or Beer No.3 winner, @Creevy.
HOW TO APPLY.
ABOUT BEER No.4:
Beer No. 4 is set to be a refreshing Grisette, launching August 2022. A style of beer originally brewed for coal miners, we're especially keen on photos touching on the rich mining history we have here in the Elk Valley!
SUBMISSION PERIOD FOR BEER No.4:
Submissions for Beer No. 4 close on Sunday, May 15th at 11:59pm. Only shortlisted photographers will be contacted for further correspondence. But we thank everyone for taking the time to apply!