WHAT'S TEAM FBC?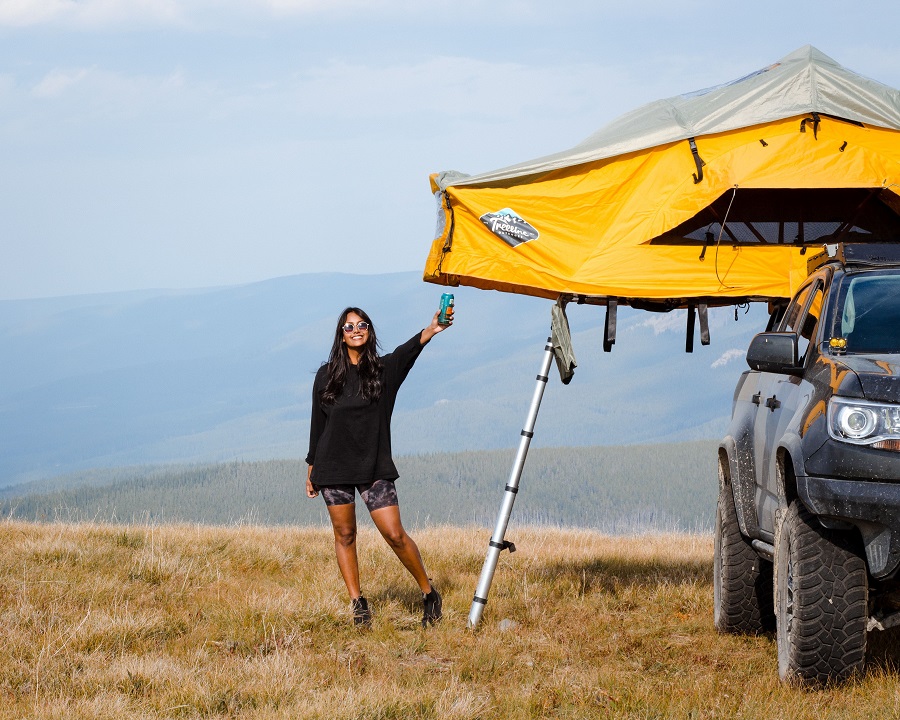 We began Team FBC back in April 2020, to celebrate the launch of our Finish Line Hazy Pale Ale – a beer which pairs perfectly with adventure. After scouring Western Canada for the most adventurous of souls, we put together #TeamFBC20 – an amazing group of ambassadors who helped us share our passion for mountain living, and of course, craft beer.
In April 2021 we re-opened applications, with a focus on pulling together the most diverse pack we could find. Cue #TeamFBC21 – packed full of a variety of ages and abilities, hailing from different backgrounds, with interests spanning everything from rock climbing to fishing, hiking to camping and of course skiing, snowboarding biking and running.
Fast-forward to 2022, and we're once again on the hunt for another awesome group of ambassadors to be part of #TeamFBC22.
This year, we're open to all levels of adventurer – from lawn chair to podium. We're excited to form a Team that's as diverse as our beer portfolio, covering a wide range of interests, capabilities, ages, backgrounds, and genders.
So, if you love FBC beer and are here to spread the (delicious) word about it, we want to hear from you!
WHAT WE'RE LOOKING FOR: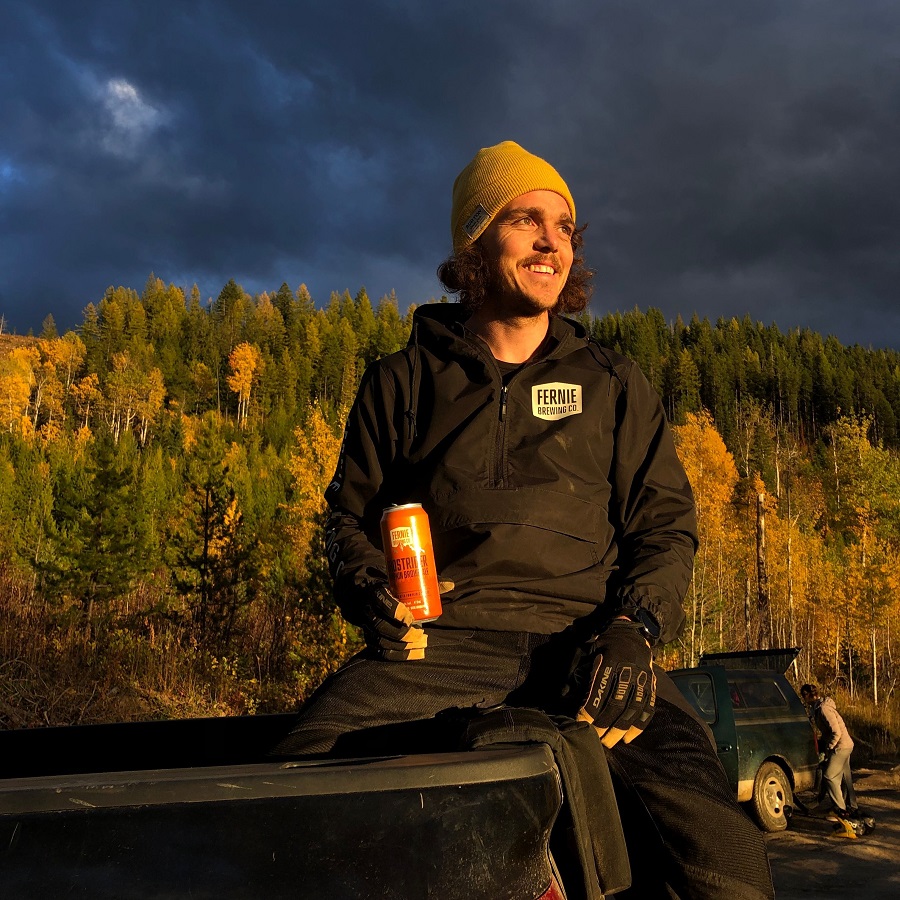 Besides loving the taste of crisp, cold beer, we're on the hunt for folks that are keen to share their love for FBC with the world – via jaw-dropping photos, sweet videos, captivating blog posts, or any other form of creativity.
New this year, we're also opening up applications a little, to accommodate your "crew" – this could mean partners, parent + kid (of drinking age), friend packs, or human + dog partnerships! The possibilities are endless…
Think you've got what it takes? This is your time to shine.
WHAT'S IN IT FOR YOU?:
Successful ambassadors will get to rep for one of your favourite brands, be kitted out in FBC swag, and of course, enjoy some cold ones on us. We'll also be sure to support your adventurous endeavours with additional support, return the social love, and connect you with some like-minded, soon-to-be new friends.
THE NITTY GRITTY: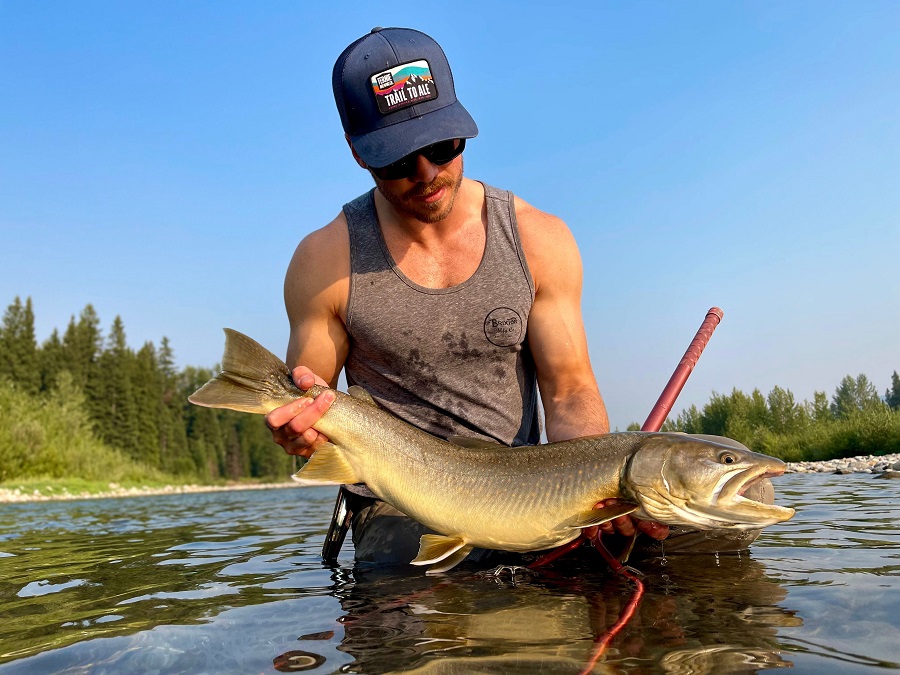 As with anything cool, there always have to be a few rules, so before you apply, please check that you meet the following criteria:
– You must be at least 19 years of age – both applicant and your proposed "crew"
– You must live in Western Canada (we distribute throughout BC, AB, SK + MB)
– You must have some sort of public presence and enjoy capturing and sharing your adventures (preferably online via social media, blogs, that sort of thing – but we're very open to alternatives too!)
– Lastly, you absolutely must be a fan of FBC!
THE APPLICATION PROCESS:
We'll be launching our 2022 Team on June 1st, for a one-year term. If you don't make the 2022 Ambassadorship, panic not – we'll be doing a call every year, so we encourage you to try again! We'll reach out to successful applicants by mid-May. Please note, 2021 athletes are being given the opportunity to re-apply for 2022.
The application period for the 2022 Team is Wednesday April 13th – Saturday, April 30th.
STILL KEEN?
Then smash the button below + tell us all about yourself! Ideally, with an FBC beer in hand.
MEET THE 2021 TEAM
From Squamish to Calgary, fly fishing to ultra running, our Team spans a range of stoke and stories. But one thing's for sure – they like to earn it, before they drink it.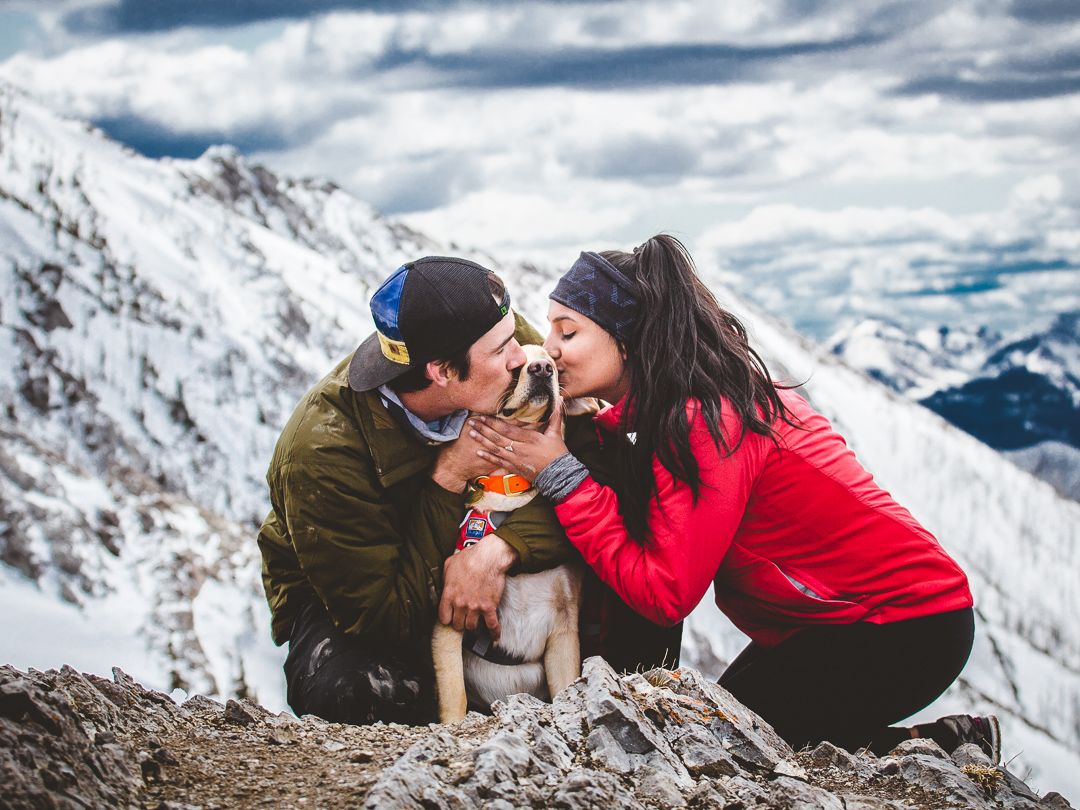 Cranbrook, BC
Bhawna Retty
SPORTS: Everything from skijoring with the pups, to canoeing in their handmade canoe.
FAVOURITE BEER: What the Huck – Huckleberry Ale
WHY TEAM FBC: Bhawna (pronounced bav-na) and her husband Tyler have two dogs that rule their lives – Aspen, a 3-year-old Lab mix, and Bärli, a 5-month-old Bernese x Greater Swiss Mountain Dog. Their motto is to go get lost, but to take the dogs with them, documenting every adventure along the way.
FAVOURITE WAY TO ADVENTURE: Opening up Google maps and finding a spot that has what they're craving – whether that be an alpine lake to paddle on, a stellar view to have a picnic at, or an epic hidden gem to camp for a few nights.
IF SHE WAS AN FBC BREW, SHE'D BE: Java the Hut Coffee Milk Stout – ready to go at all times of the day.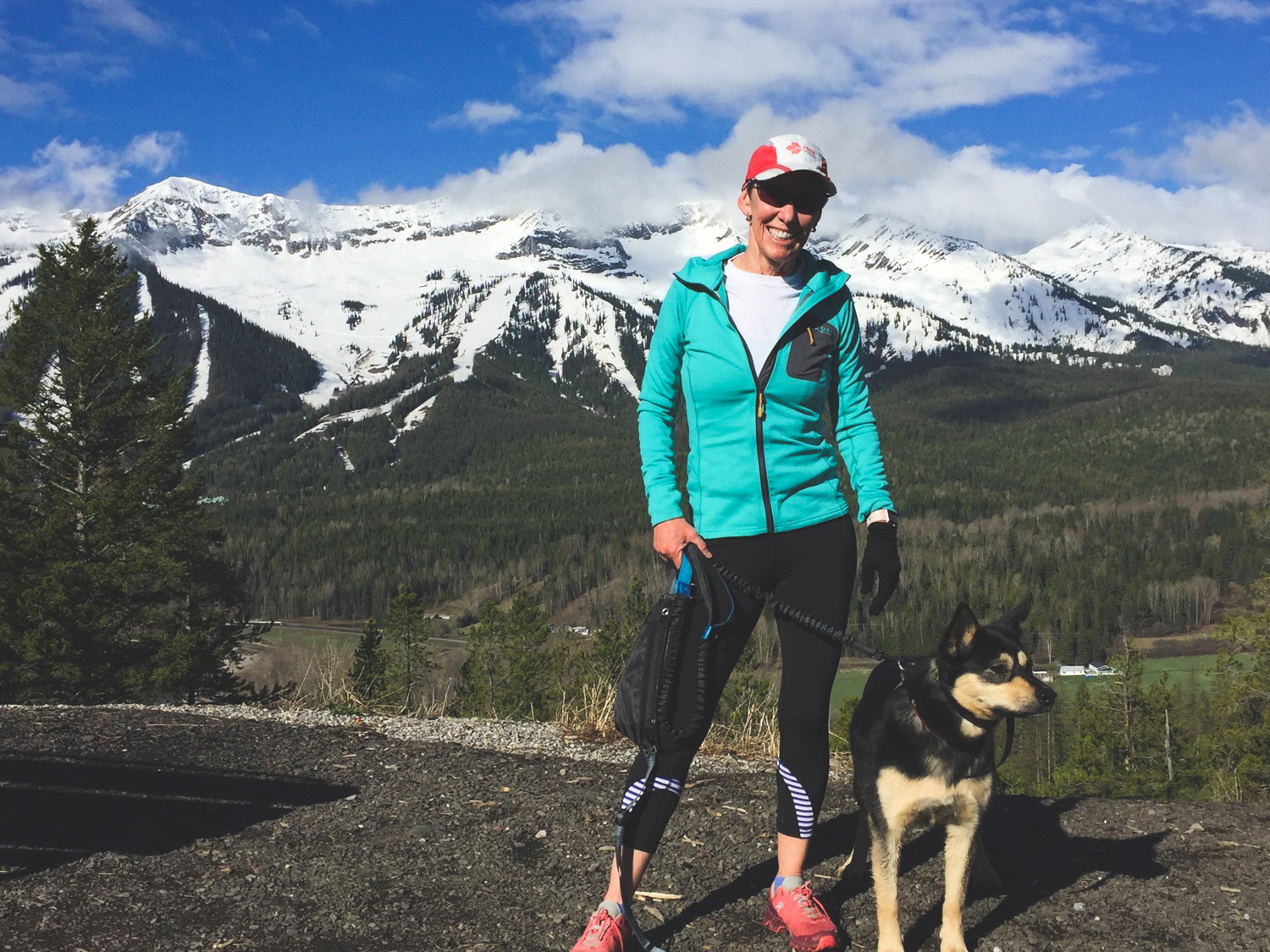 Fernie, BC
Sue Flemming
SPORTS: Skiing, trail running, mountain biking, and when she's all out of steam, yoga.
FAVOURITE BEER: Project 9 Pilsner
COOLEST THING SHE'S EVER DONE: Trekking in the Bwindi Impenetrable Forest, and having a mountain gorilla walk to within 3 feet of me.
WHY TEAM FBC? Sue lived in Fernie in the late 80's and early 90's, before moving with her husband and 2 kids to Australia. It's taken her 25 years to make it back to her beloved mountain town. Come summertime, Sue spends her time trail running and mountain biking, while her winters are passed searching for powder stashes. Between escapades, you can find Sue working on her adventure travel business, which has taken her all over the world from kayaking in Antarctica, to hiking the Camino de Santiago, and biking in Vietnam.
IF SHE WAS AN FBC BREW, SHE'D BE: First Trax Brown Ale. All that malt is sure to enhance longevity – nothing like being classic.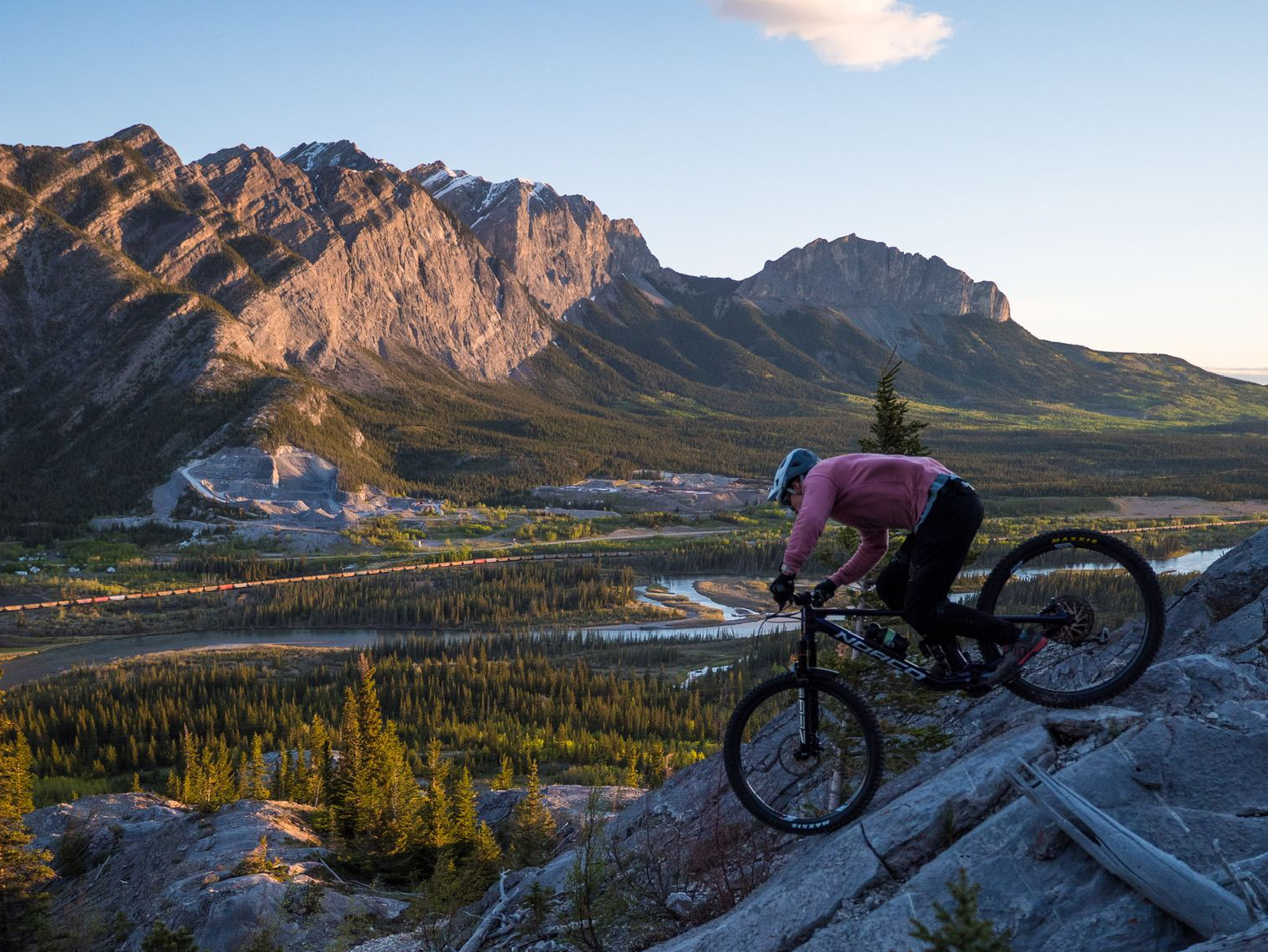 Calgary, AB
Morgan Megarry
SPORTS: Former ski racer, turned mountain biker and backcountry enthusiast.
FAVOURITE BEER: Nomad Wild IPA
WHY TEAM FBC?: Morgan grew up in Collingwood, Ontario, spending most of his childhood days pursuing a career as an alpine ski racer. The hard work paid off, as Morgan soon spent 7 years with the National Ski Team, traveling the world and living his childhood dream. Since retiring from racing in 2019, his passion for the outdoors has morphed into a full-blown addiction to mountain biking, backcountry skiing, and (most recently), gravel riding.
FAVOURITE ADVENTURE BUDDIES: "I'm super lucky to be part of an amazing group of friends here in Calgary that are always coming up with crazy adventures and objectives to challenge ourselves physically and technically. Just about every weekend and weekday evening we can be found out in the mountains hootin' and hollering, and generally acting well below our age!"
IF HE WAS AN FBC BREW, HE'D BE: Campout West Coast Pale Ale – "Simple, easy going, and approachable, I'm at home in almost any setting."
This is Morgan's second year on Team FBC. Welcome back, Morgan!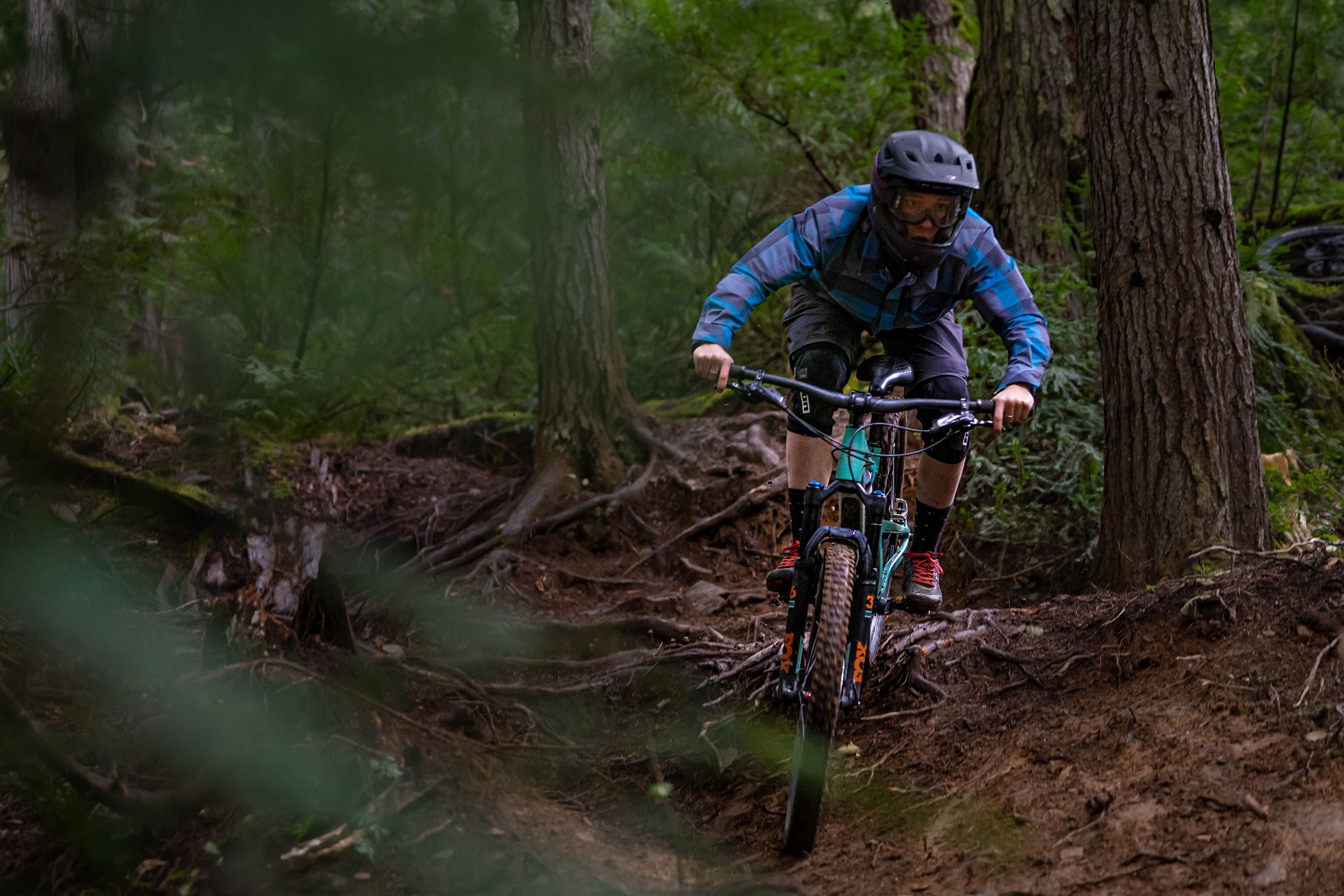 Revelstoke, BC
Micah Morris
SPORTS: Mountain biking
FAVOURITE BEER: Hit the Deck Hazy IPA
WHY TEAM FBC?: Homegrown in Fernie, Micah has a strong connection to the mountains, having grown up surrounded by kind and passionate people who shared their respect for the environment with her. Micah now lives in Revelstoke BC, where she spends her free time shredding dirt and snow on bikes and skis. In the summer, you can find Micah coaching women's mountain biking, creating an inclusive and inspiring space for everyone to experience the sport she loves. When not playing hard, Micah studies hard, working towards a degree in Psychology.
COOLEST THING SHE'S EVER DONE: "Last summer, some friends and I set out to ride on every mountain around Revelstoke with a bike trail. We rode for the majority of the day, had some top of the mountain dance parties, and ate way too many power bars. We finished off the day having ridden over 80km – and this year we plan to beat that!"
IF SHE WAS AN FBC BREW, SHE'D BE: Timelapse Helles Lager, "Because each day I'm trying to get all the fun things in before the sun goes down!"
This is Micah's second year on Team FBC. Welcome back, Micah!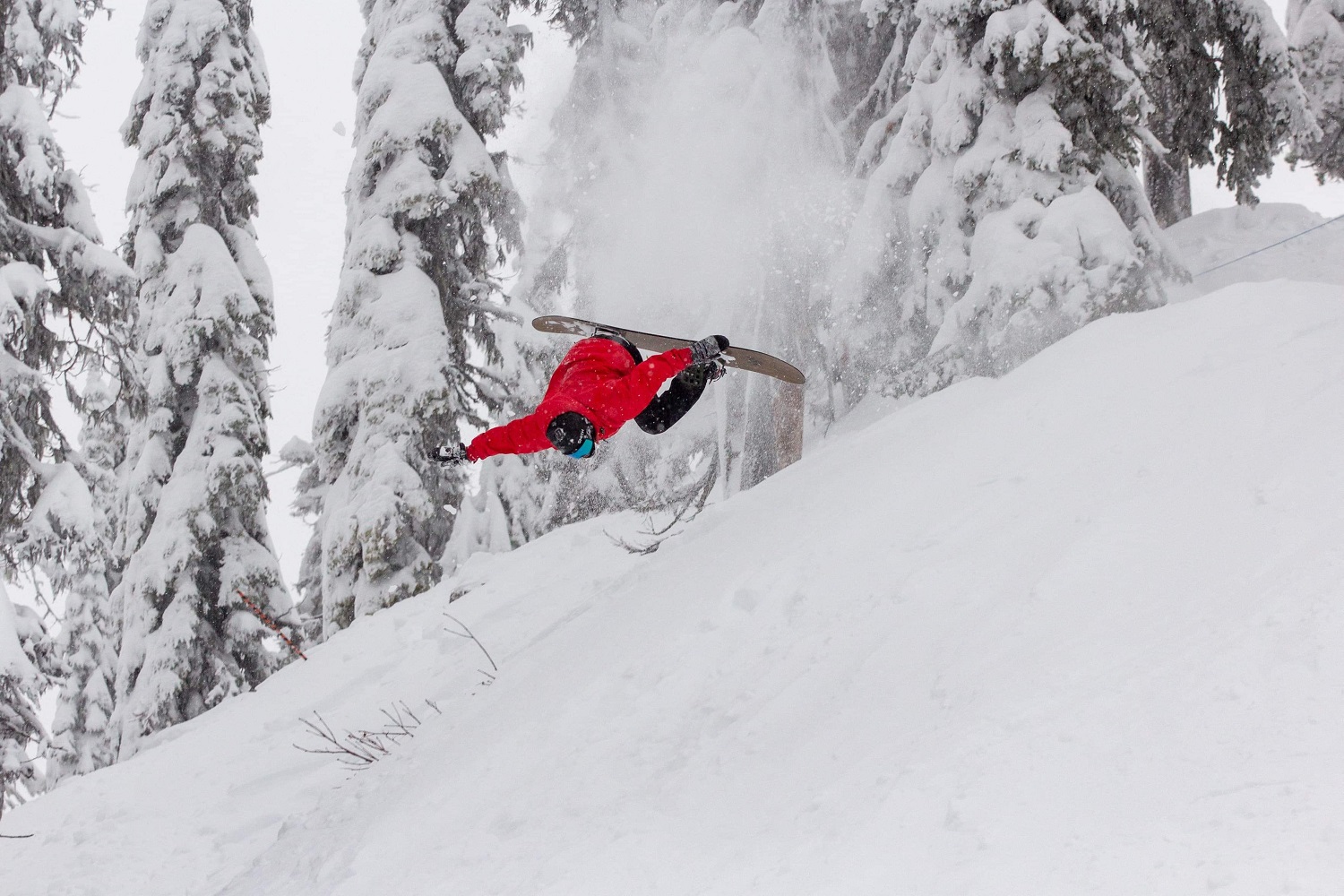 Fernie, BC
Dale Montgomerie
SPORTS: Snowboarding, Mountain Biking, Surfing
FAVOURITE BEER: Timelapse Helles Lager! But he also loves a good Finish Line Hazy Pale with Lime
WHY TEAM FBC?: Born and raised in Streaky Bay, South Australia, Dale came to Fernie in January 2019, hoping to stick out the whole of his two-year working visa. To no surprise, he's still here. When he's not working as an electrician, you can find Dale sending it to space on an assortment of bikes and boards.
FUN FACT: "I saw snow for the first time at age 25."
NOT SO FUN FACT: "I live with an auto immune disease called Ankylosing Spondylitis. This disease can disable my body at any time, for any period of time. I finally started a treatment, which I've spent the last 6 and a bit years trying to get on, that will hopefully allow me to shred as hard and as often as I want."
IF HE WAS AN FBC BREW, HE'D BE: Timelapse Helles Lager. "I'm tall, bright, and clean. Haha, no I'm not that – I think it's the most Australian tasting beer to come out of the brewery yet."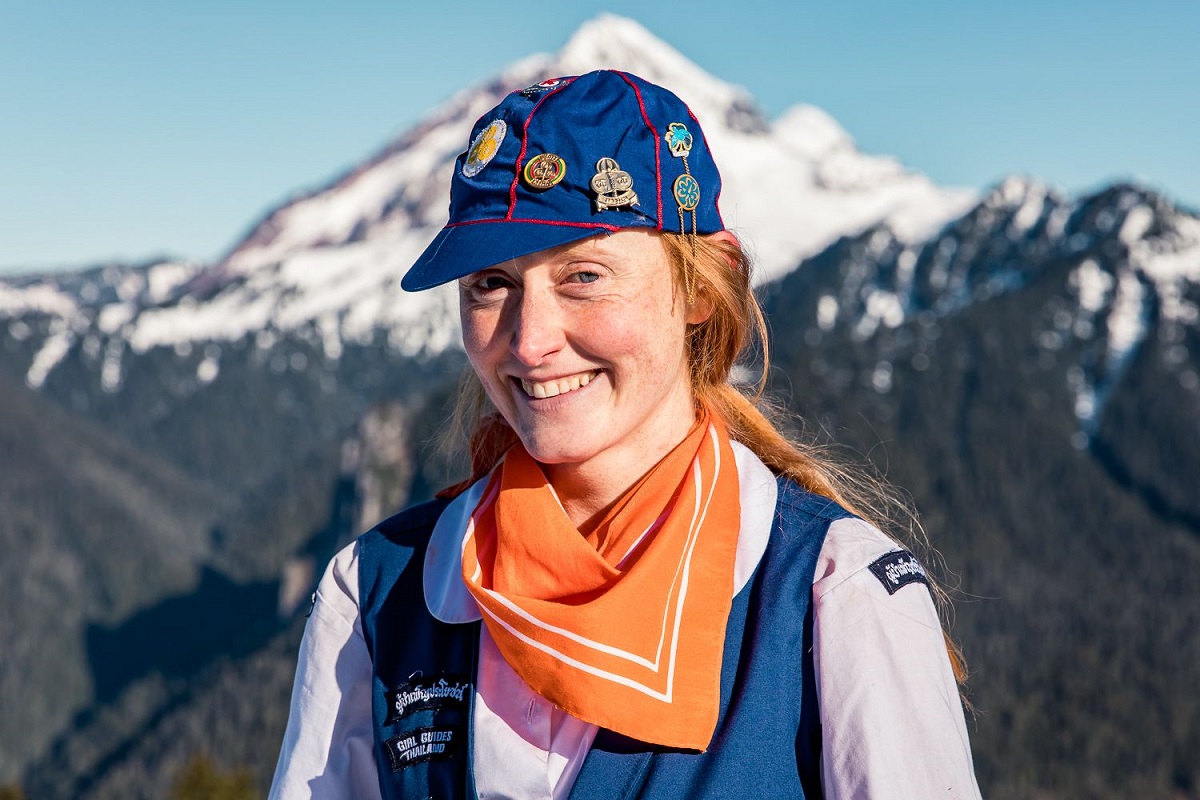 Squamish, BC
Alicia Woodside
SPORTS: Ultra-running and ski touring
FAVOURITE BEER: First Trax Brown Ale
WHY TEAM FBC?: A BC born runner with an incurable obsession for maps, high-calorie snacks, and trip planning logistics, Alicia lives for long days and nights out exploring wild places, and suckering friends into long missions – whether it's running, skiing, hiking, or paddling. Based in Squamish, she loves occasionally challenging herself with running fastest-known times on rugged routes, but equally adores party-pace adventures indulging in alpine lounging, mid-run lake sessions, and planning adventures around huts, restaurants, and aid stations with cold craft beer.
COOLEST THING SHE'S EVER DONE: "A friend and I did the Garibaldi Neve ski traverse in a day. We started at dawn to starlit skies, hit the high point on the glacier to see the most beautiful panoramic views of the Coast Mountains, got fresh tracks skiing down the glacier to Garibaldi Lake, and then visited all the happy hours in Whistler for après."
IF SHE WERE AN FBC BREW, SHE'D BE: Lone Wolf IPA, "Because I'm ginger, like the colour of the packaging, and I tend to be most at home wandering around in the forest alone."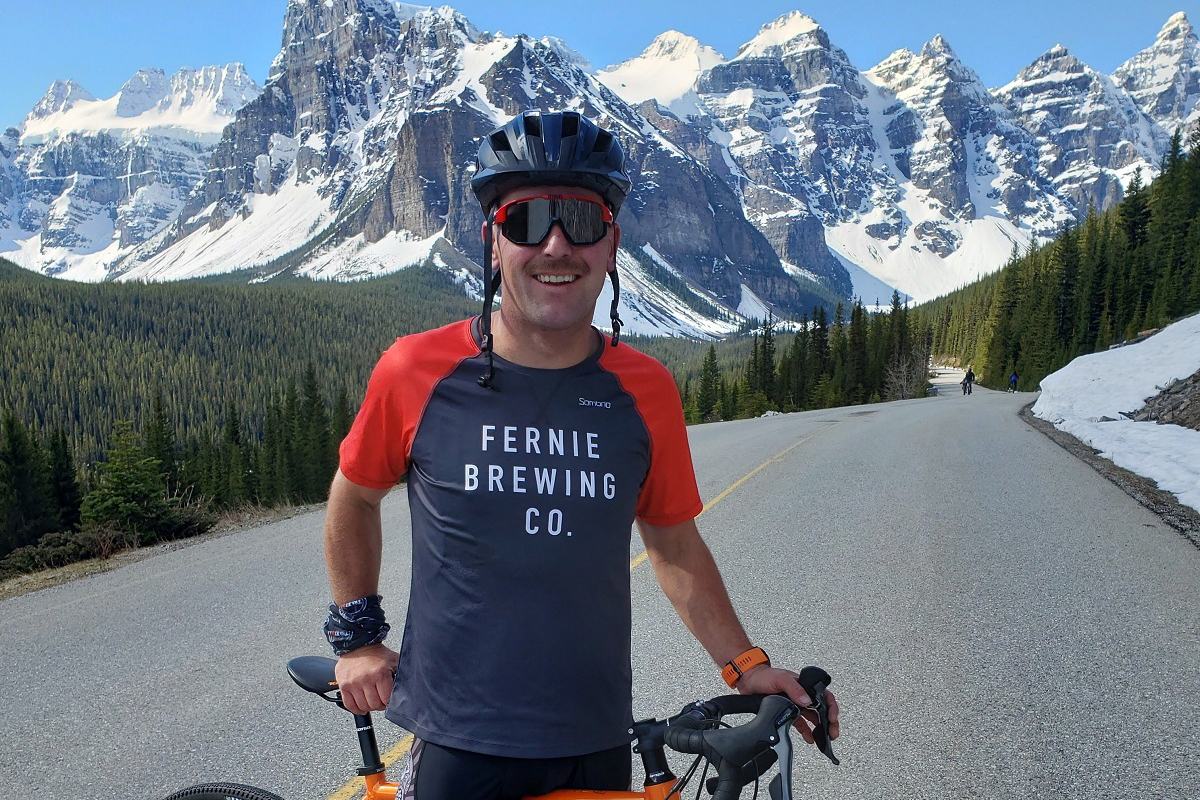 Calgary, AB
Ian Wrightson
SPORTS: Ultra-running
FAVOURITE BEER: Lone Wolf IPA
WHY TEAM FBC?: A weekend warrior, Ian loves exploring the Bow Valley in what can be described as type A fun. While you can typically find him decked out in a pair of trail shoes or on a gravel bike, he's a strong believer in variety being the spice of life. Always looking for the next big adventure, he's a sucker for getting into new sports like disc golf, SUP-ing, roller skating and pickleball.
FAVOURITE ADVENTURE BUDDIES: "I couldn't have as much fun as I do without the best partner in crime Susan Brown. From our first date where we bagged a local mountain favourite, to our yearly trip to the Rockwall trail, we spend every day together adventuring as much as we can. We also have two doggos, Scooby and Hoser, that love to adventure just as much as we do!"
COOLEST THING HE'S EVER DONE: "In 2019 Susan and I took a trip to Nevada – while we were there we went to the Grand Canyon and ran rim to rim to rim (80+ km) with 3000+ meters of elevation gain. The plants and animals we saw that day were super cool and the landscape was something from another planet. We followed it up 2 days later with running the Las Vegas marathon!"
IF HE WERE AN FBC BREW, HE'D BE: Slingshot Session IPA – "They say you are what you eat and drink, and I love a solid IPA – citrusy, piney, refreshing and easy drinking describes me perfectly."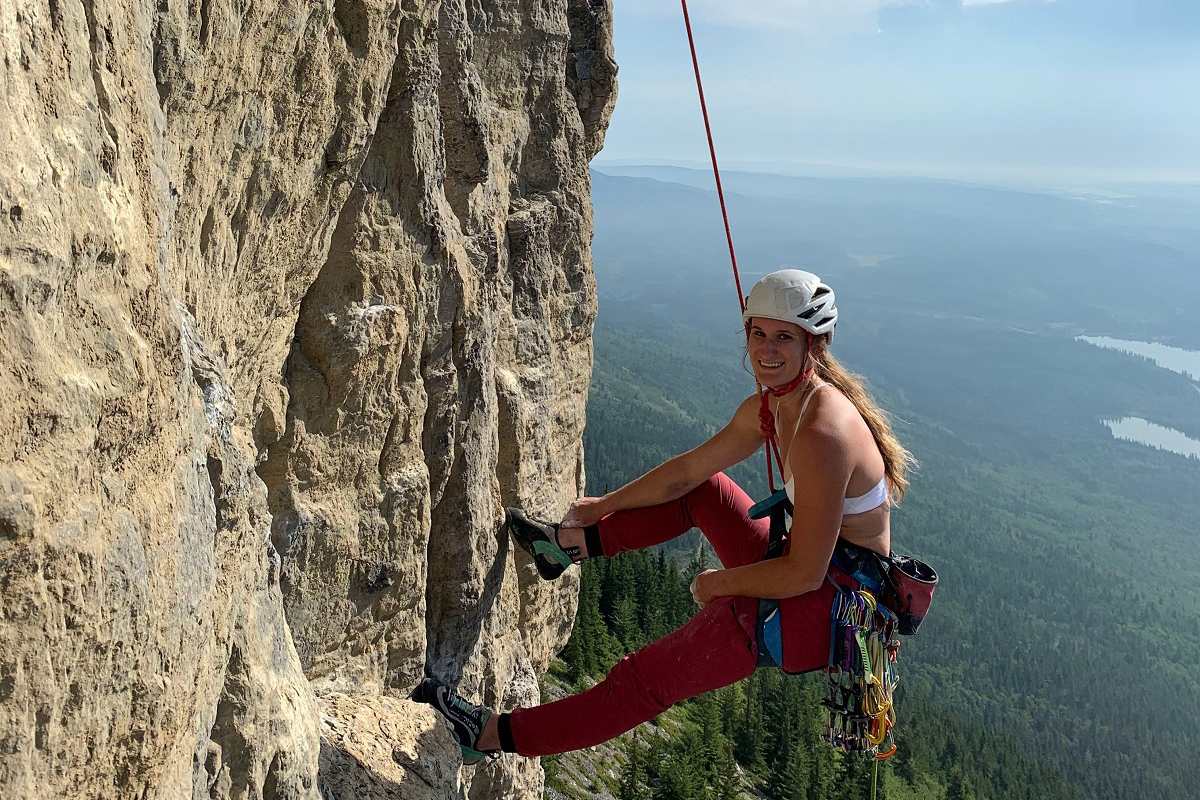 Fernie, BC
Jacqueline DubÉ
SPORTS: Rock climbing
FAVOURITE BEER: Hit the Deck Hazy IPA
WHY TEAM FBC?: Student by day, adventurer by night, Jacqueline originates from Thunder Bay, Ontario, where she fell in love with rock climbing at a young age. While she's all about ripping on skis or a mountain bike, her true passion lays on the rock. Whether that's long trad objectives in the alpine, or projecting challenging sport routes close to home, she loves finding her edge and pushing her limits.
COOLEST THING SHE'S EVER DONE: "Walking a highline over the Bull River Canyon. This involved lots of bolting, rigging and setting up pulley systems. I was the first person to ever highline over this canyon!"
IF SHE WERE AN FBC BREW, SHE'D BE: What the Huck – "I often huck tricks with little self preservation. For example, I learnt how to back flip on my skis this year, and I'm not actually that amazing of a skier… I just like to send it."
Fernie, BC
Patrick Byrne
SPORTS: Fly fishing
FAVOURITE BEER: Finish Line Hazy Pale with Lime
WHY TEAM FBC?: Working the nine-to-five life as a maintenance electrician, Patrick lives for the days he can escape to the outdoors to cast a line, shred some pow, and bag a few peaks – capturing everything he does in video and photography along the way.
COOLEST THING HE'S EVER DONE: "It's difficult to pick just one experience, because every time I step into a new river, lake and into the backcountry, an unforgettable experience happens. But one of the best was a recent 4-day fly fishing trip to Interior BC, searching for some world record bull trout."
IF HE WERE AN FBC BREW, HE'D BE: What the Huck – "Every time I set foot in the backcountry, it's a "What the Huck" kind of experience, leaving me in awe and always wanting more."